Follow the stories behind the worlds happiest people
While aiming to become the happiest city in the world, Vaasa is also hoping to find the world's happiest person and unlock their secret to life. Journalist Maria Veitola has also been invited to take part in this search, and in the video series she will be making for Vaasa, she intends to delve into the life stories and elements of happiness in this candidate city.
The three finalists in the world's happiest person competition are Maija Mäki, Anni Ruostekoski and Sebastian Da Costa. They are eager to tell more about their secrets to happiness. (Audio – FI/SV, on Maijas video a bit of english. Subtitles FI/SV.)
You can vote your favorite on finnish or swedish campaign site.
− Every one of us has an inner voice who can tell which way to go in life. Most of us just won't listen, says Maija.
− To me, happiness means that I get to execute my life through my own values, smiles Anni.
− We are born happy, there is nothing more to it. Happiness is easy but if you try too hard it's difficult, tells Sebastian.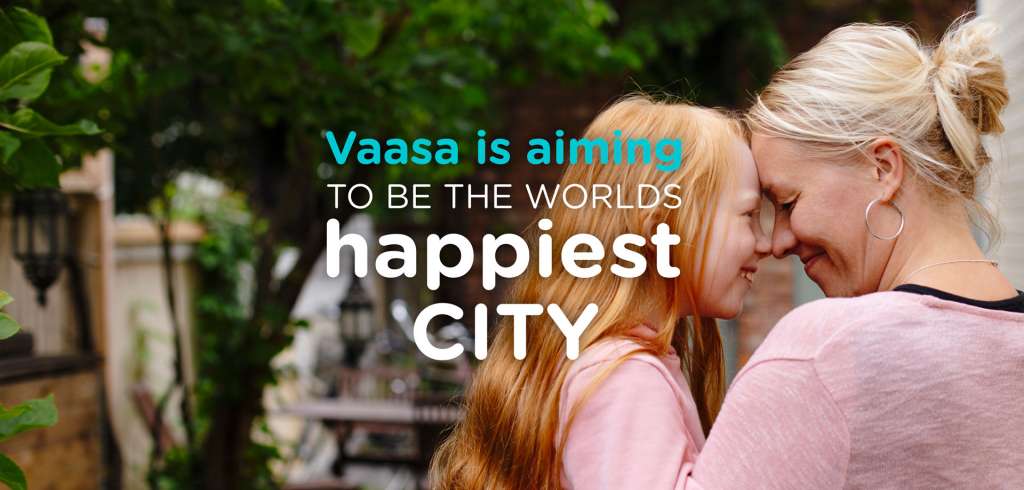 Read the results of Happiness Survey in Finnish or in Swedish.
Our own happiness researcher, Professor Markku Ojanen, guides Vaasa and the people of Vaasa on the path to happiness by sharing, among other things, the tips published on this page. At the end of January, Markku Ojanen gave a happiness lecture to Vaasa residents. The video is spoken in Finnish and subtitled in Finnish and Swedish.