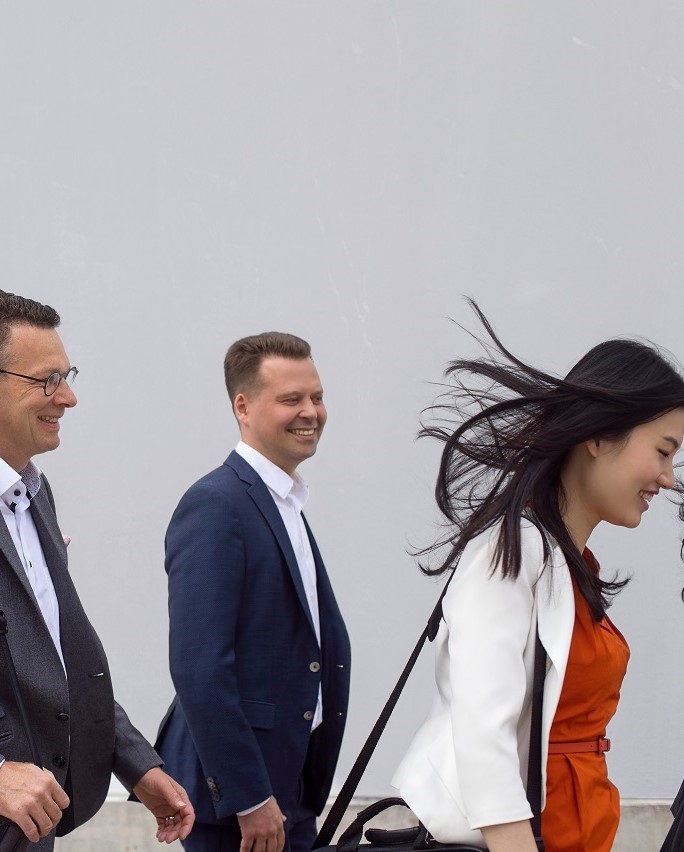 Webinar on International Recruitment
Where will we find future employees? Which are the next steps when it comes to international recruitment? The TCE project arranged 29.4.2021 a webinar on the subject for employers.
Adam Smale, dean and professor of the School of Management at the University of Vaasa, talked about "The World of Global Recruitment – Cities and Regions as Hubs for Global Talent".
Based on a resent servey Emine Ehrström, head of integration and youth work at the Ostrobothnia ELY Center, presented future demands on skilled work force in the region. You may read the full report in Finnish here.
Heidi Popova, project coordinator of the Course towards Finland project for enhancing the recruitment of international talents to Finland, informed about a newly published guide in this matter. You can find an electronic version of  the booklet here.
Lawrence and Chelsea at Raisoft told about their experiences as international employees in Finland.
Anna Korsbäck and Marko Laukas from the TE Services gave a brief introduction to the EURES network and to their services available for employers who are thinking about recruiting from abroad.
Thank you all who answered our feedback questionnaire. Here a few comments:
"International reqruitment concerns us all. The attractivness of a region consists of many things – not only on the possibility to work here. And it's not enough to get a job at "a big, Finnish company", but it also needs to provide the opportunity to advance in your carrier." 
"The guide to international reqruitment was good. Clearly structured and with concrete issues!" 
"A well planned package. Congratulations to the Talent Coastline Employment project for a great webinar. Keep up the good work."