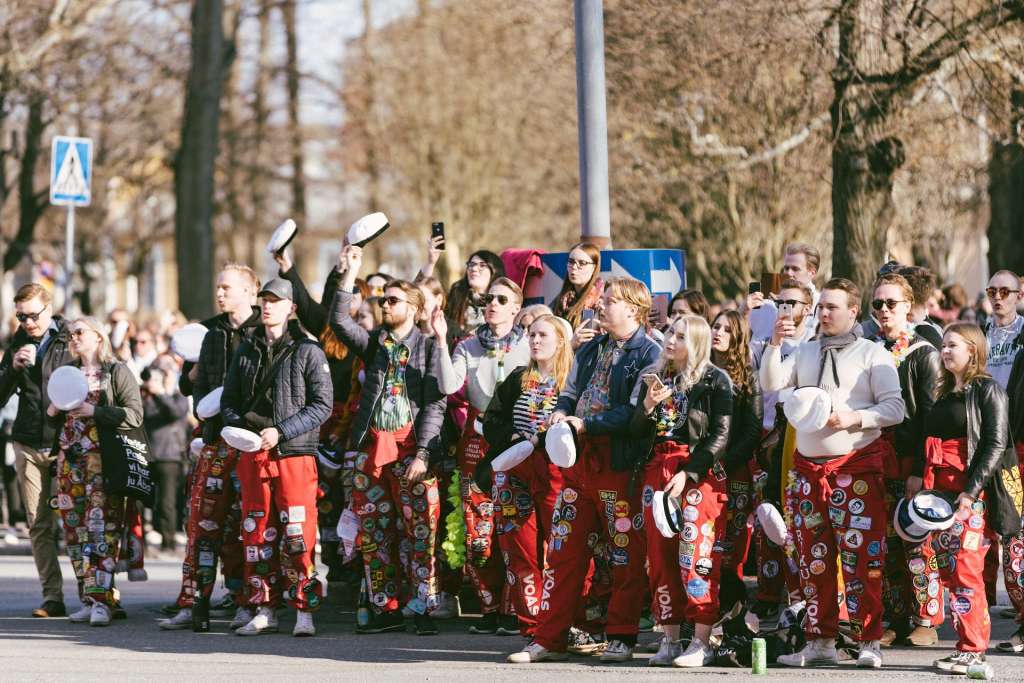 True student city
Did you know that every fourth of everyone you meet in the streets is a student? The boilersuit people are part of the package!
Vaasa is a real city of students. We have more than 13,000 university students and some 4,000 students in vocational studies. In proportion to population, Vaasa is one of the biggest student cities in Finland.
After high school, you can choose whichever field you want to study. In Vaasa, there are plenty of alternatives. Six higher education units offer degrees in various fields and in three languages – Finnish, Swedish and English. Everything is possible. One of the universities in Vaasa can lead you to the profession of your dreams.
Specialists in different fields graduate from the universities in Vaasa, such as engineers, trade and finance specialists, lawyers, teachers and nurses.
Vaasa is truly international. Almost a hundred different languages are spoken here and the residents come from some 120 different countries. Studying is also international by nature. Hundreds of international students come yearly to Vaasa to study.
Welcome to Vaasa, the student city by the sea! Below a selection of fields of study that you can choose from at the universities of Vaasa.
Vaasa is the energy capital of Finland, and what else would the energy capital need other than top experts in engineering.
For engineering students, Vaasa is a real heaven. The successful energy cluster of Vaasa region offers engineering students gorgeous training possibilities and summer jobs, and for engineering graduates plenty of jobs.

The field of social and health care is constantly changing and developing. New, reliable professionals are dearly needed in the sector. Working in the field is team playing, because you get to work together with professional in different areas and with people of all ages.

Vaasa excels in the education of trade and finance experts. If trade and finance as fields of business interest you, it is worth taking a look at the universities in Vaasa.