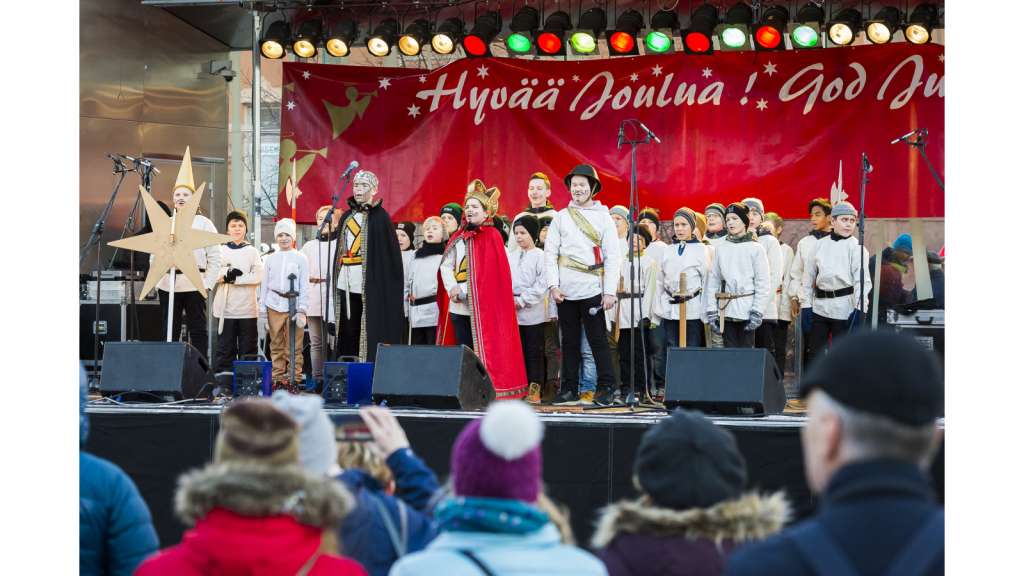 Christmas opening in Vasa
Article categories: Auctions & Market Days Music
Christmas opening in Vasa
The traditional Christmas opening will be arranged at the market place on Sunday 24th November 12 – 6 PM
Christmas Market will also fill the market place the same time with delicious treats and beautiful craft items.
A perfect place to find lovely Christmas presents.
The Christmas opening will end in a big firework from Rewell Centers roof 6.00 PM
Free parking in Toriparkki the whole day!
12.00 Speaker Jukka Nieminen wishes all welcome to Vaasa Christmas opening
12.15 Meet Santa Claus from Korvatunturi
12.30 Pertti and Pauhuu band
13.15 Tiernapojat, Onkilahden koulu
13.45 TaiKons dancers – ValoLjus
14.15 Jenny Malmberg Duo – Christmas Jazz
14.45 Vaasa dance school Kipinä
15.00 Chair of City board Maria Tolppanen's christmas greetings
15.15 Diandra – De vackraste julsångerna
16.00 Jenny Malmberg Duo – Christmas Jazz
16.30 Johan & Juristerna
17.00 Gerbykören with Sören Hakola
17.30 Ev.Luth. Church in Vaasa
Tiina Keinänen  and Hanna Jern
17.45 Gaudium Sonos & Gaudium Sonos Piccoli, with Tuija Niemistö
18.00 Firework from Rewell Center's roof
Also at the market square
10 – 18 Traditional Christmas market
13 – 16 Free ponny ride at the pedestrian street