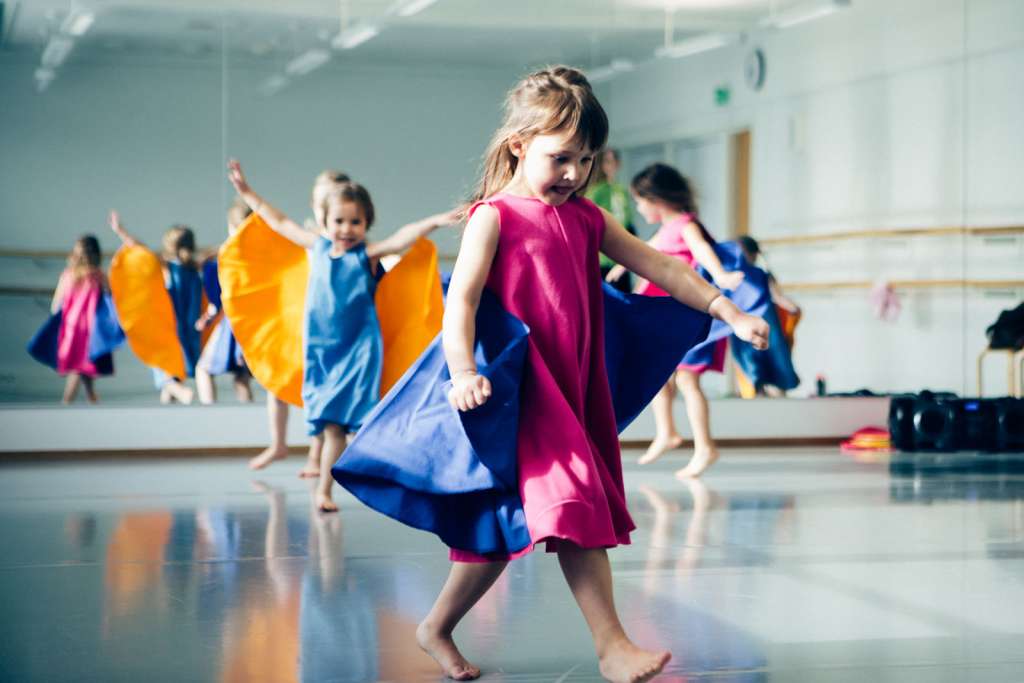 Children's Dance
Dance for joy and experiences! We offer dance courses for children aged 5-7 in Vaasa and Laihia.
Through dance, the children learn how to express themselves with their body, as well as how to appear and perform naturally. The Children's dance course forms the base for later dance studies.
The groups are formed according to the year of birth of the children: 5-year-olds, 6-year-olds and 7-year-olds.
Registration and application times
The registration period is primarily in April. If there is room in the groups, new students can even be admitted during the school year..
Registration is made in the Kuula-opisto's Wilma registration program. Student places are filled in the order of registration.
At the end of the spring, we will send separate instructions for continued registration to those who are already our dance students.
In May-June, we send information to the students about the start of teaching this coming autumn, the time of the dance lessons and the teacher. The dance teacher will contact those who have registered during the summer when the autumn term begins. Those who have registered during the school year can directly ask the group's teachers about the situation regarding student places.
Objectives and teaching content
Children's dance 5-6 year-olds
the joy of dance is stimulated and maintained, and the child's creativity is supported
a positive self-image and the development of self-confidence is supported
the development of the child's body awareness and bodily expression is supported
the child is given practice on working in a group
the child is given training in how to learn and basic skills in dance
Children's dance 7-year-olds
The central goals of teaching are the same as for the younger age groups in children's dance. In addition, the studies offer the child the opportunity to get acquainted with the basic elements of classical ballet and provide the skills to start basic dance studies in ballet.
The Kuula Institute's teachers in children's dance are professionals who have received educational training in their respective fields.
Teaching times
The groups practice once a week and there are 35 teaching sessions per school year. Dance classes last between 35 and 60 minutes. Classes start after 4pm on weekdays.
Children's dance lessons for 2023–2024:
Vaasa office – Kuula-opisto dance studio, Laivakatu 16
5-year-olds (born in 2018): Wednesdays from 4.15pm to 5pm
6-year-olds (born in 2017): Wednesdays from 5pm to 5.45pm
7-year-olds (born in 2016): Thursdays from 4.15pm to 5.15pm
Laihia office – Hulmi school gym
5–6-year-olds (born in 2017 and 2018): Thursdays 4.45pm – 5.3000pm
7-year-olds (born in 2016): Thursdays 5.30pm – 6.30pm