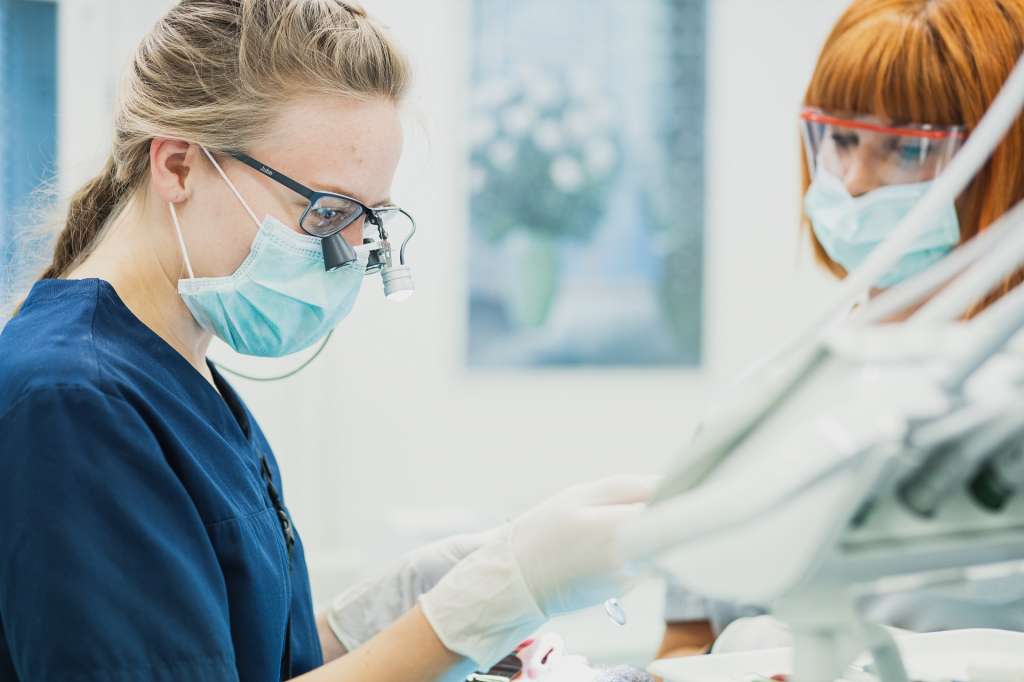 Dental care
Basic dental care includes an oral check-up and necessary preventive and corrective care measures. It is important to brush teeth twice a day and avoid snacking.
The on-call duty for dental care works as before, the everyday on-call duty works only by time booking, phone 06 325 2202.
The urgent dental care of those exposed or contracted to the corona virus as well as patients in quarantine works centralized in the own units.
Weekday dental emergencies
Those exposed or contracted to the corona virus are taken care of by on-call duty centralized to an own unit. All other unhurried care will be moved forward.
Do not come to the dental service if you feel sick (you have fever, cough, aches and pains, sore throat, etc.). Thank you!
For urgent dental appointments, call 06 325 2202.
Emergency dental care Mon-Thu 8am – 4pm and Fri 8am – 3pm in different dental clinics.
Read all the news about coronavirus situation.
Non-urgent dental care
Basic dental care includes an oral check-up and necessary preventive and corrective care measures. It is important to brush teeth twice a day and avoid snacking.
For non-urgent dental care, a time is given according to the individual need for care. The waiting time is on average 6 months (25.8.2020). At present, when a patient is booking a non-urgent appointment, they are placed in a queue. The attempt is made to provide a time of care within the framework of the care guarantee (6 months), but at the moment that cannot be successfully carried out because of corona virus epidemic.
During an oral and dental check-up, a professional assesses not only oral health but also whether the adequacy and quality of self-care are sufficient. During the examination, an individual treatment plan is prepared, which defines the need for and implementation of treatment and the date of the next check-up. The treatment plan is based on the need of care and commits the patient to self-care for their oral health.
Seeking help when symptoms appear, preventive care and providing care at an early stage help to prevent the onset of oral diseases which can be prevented through self-care and specialist care. Correcting a situation at an early stage is usually easier to manage and less expensive than waiting.
Do not come to the dental care  if you are feeling ill (fever, cough, sore throat, sniffle etc.) Thank you!
Children's dental care
Children's dental care
During childhood, the foundations are laid for maintaining oral health, where healthy eating habits and proper oral hygiene are the key. A good example shown by the parents is the best way for them to learn.
It is the parents' responsibility to ensure that children's teeth are cleaned twice daily with fluoride toothpaste. Primary school children still need the help of parents in brushing or at least when checking the brushing result.
Oral health is maintained through a healthy lifestyle
A fresh and healthy mouth is an important part of overall health. Problems in the area of the mouth also affect many common diseases. The majority of oral diseases are largely preventable.
A prerequisite for good oral health is self-care, which means providing oral care to one's own teeth as well as those of a relative or someone receiving care. Oral care should be daily, regular and appropriate. The factors that maintain and promote oral health are easy to achieve: good oral hygiene, healthy eating habits, use of fluorine and xylitol, regular oral and dental check-ups, and early treatment.
Through your own habits you can strengthen and maintain oral health, but bad habits can also cause oral diseases within a short time. Oral health is threatened by many risk factors, which can be related to tooth decay, age, life circumstances, illnesses, medication use, habits or hobbies.
For good oral health, it is important to
brush teeth with fluoride toothpaste twice a day as well as daily cleaning between teeth
have a healthy, regular and varied diet and eating habits
– maximum 5-6 meals per day (each mouthful causes an acid attack)
– minimise sugar and acidic products
use xylitol paste or chewing gum after each meal
drink water when thirsty
Useful links
Finnish Federation of Oral Health Care Professionals (STAL)
The Finnish Patient Insurance Centre
Online service
Public Health Service can be used with a bank ID or mobile certificates
Check your personal dental appointment time as well as those under 15 years of age.
Cancel an existing dental appointment.
Book, postpone, or cancel periodic check-ups for 1-, 3-, and 5-year-olds. Other dental appointments cannot be booked or changed online.
You can book an appointment for a periodic check-up with your dentist or dental hygienist 2 weeks before your baby's birth month and 2 weeks after the delivery month (during 2 months).
Fill in / verify an electronic form containing preliminary details relating to an appointment that applies to yourself or a child under 15 years of age that you are the guardian of.
You can fill in the preliminary details when you have a valid appointment. After filling out the citizen's appointment form, the information is automatically transferred to the Dental Patient Records System. A paper version of the preliminary details form can still be completed at dental clinics.
The support of Internet Explorer stops in September 2020 within the electronic dental health care services.
Checking and cancelling booked times as well as filling in advance health data or the booking of appointment times for specific groups will not work properly in the Internet Explorer browser after September 2020.
We recommend the use of the Chrome, Firefox and Safari browsers for the mentioned web services.
Dental clinics
NB! 20-23.12.2021:
Gerby Dental Clinic is closed.
Ristinummi  Dental Clinic is open 20.-21.12 and closed 22.12-23.12.
Open are Teaching Dental Clinic, Tammikaivo, Vaasanpuistikko and Vähäkyrö Dental Clinics.
27-31.12.2021:
Closed are Gerby and Ristinummi Dental Clinics. Open are Teaching Dental Clinic, Tammikaivo, Vaasanpuistikko and Vähäkyrö Dental Clinics.
3.1-5.1.2022 and 7.1.2022
Gerby Dental Clinic closed. Other Dental Clinics are open.
***
Gerby Dental Clinic
Mäntymaantie 5
65280 Vaasa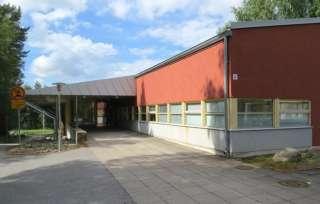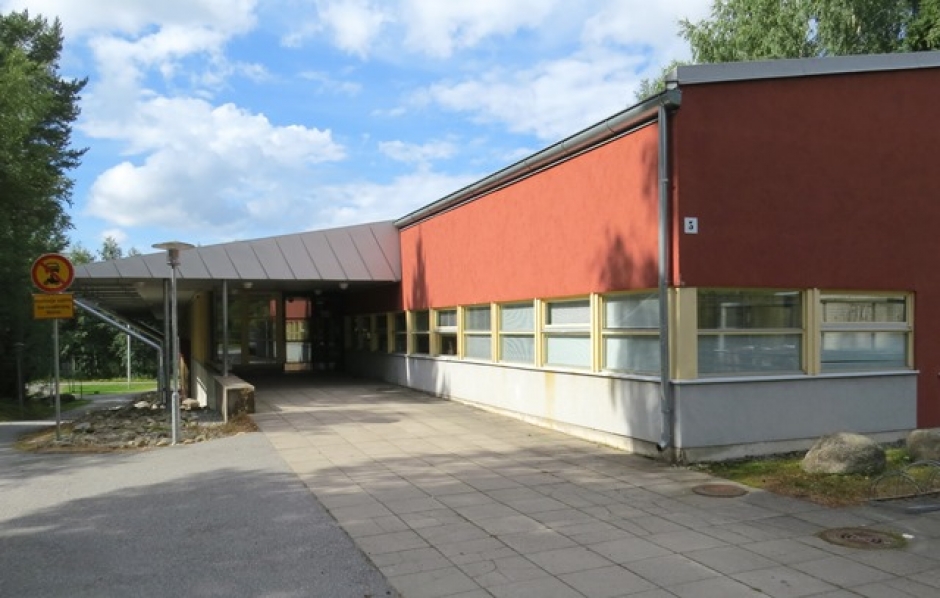 Teaching Dental Clinic
Hietasaarenkatu 18, 3 krs.
65100 Vaasa
Ristinummi Dental Clinic
Jyrsijänkatu 2
65370 Vaasa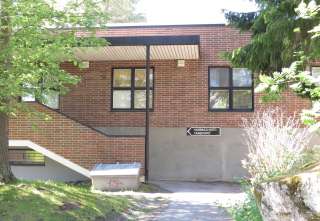 Tammikaivo Dental Clinic
Tammikaivontie 4
65100 Vaasa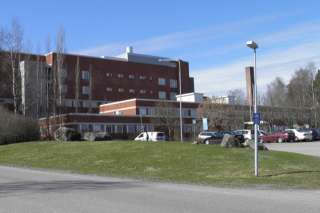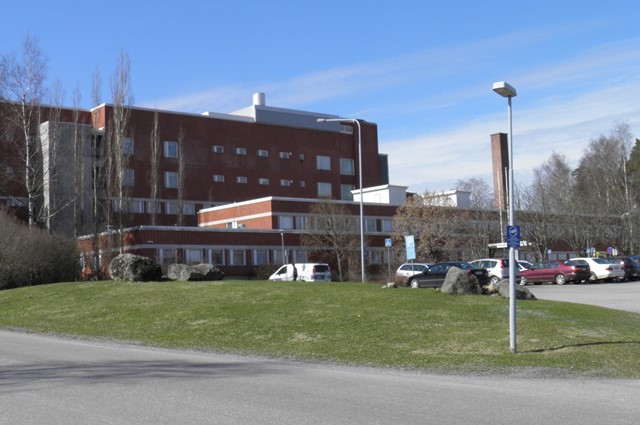 Vaasanpuistikko Dental Clinic
Vaasanpuistikko 20 B, 2nd och 3rd floor
65100 Vaasa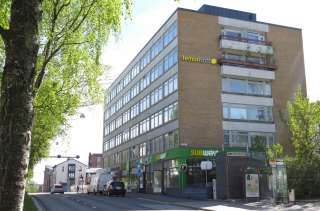 Vähäkyrö Dental Clinic
Vähänkyröntie 18
66500 Vähäkyrö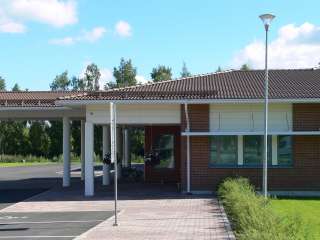 Dental care for children, adolescents and students
Families expecting children
Families expecting children have the opportunity to book a time for a free visit for oral health advice. During the visit, methods are discussed that promote and maintain oral and dental hygiene. Pregnancy is a great opportunity to get information on maintaining the health of the future child. Good oral and dental care ensures the health of the child and parents. The visit does not include an individual oral check-up, which is a paid procedure. Oral and dental care is subject to a fee.
Dental hygienists also talk about oral health in family coaching sessions for expectant families.
Children under school age
The periodic dental check-ups for children under school age are 1-, 3- and 5-years old. A parent or guardian must book a periodic check-up for the child either with a dentist or a dental hygienist. The appointment can be booked two weeks before the baby's birth month or two weeks after the delivery month, (during 2 months totally).
Due to the corona pandemic, the times booked for non-urgent dental care have been cancelled and new times cannot be booked. The citizens time booking services are hence out of use until further notice. We are sorry for the inconvenience.
Parents can book periodic check-ups for preschool dental care online (https://www.vaasa.fi/palvelut/hammashuolto)  using a guardian's bank ID or a mobile certificate. A periodic check-up can also be booked at a dental clinic on 06 325 2202.
Schoolchildren
Schoolchildren are invited to periodic oral health check-ups through a notice sent to the homes as follows:
1st grade autumn (dentist)
3rd grade spring (dentist)
5th grade autumn (oral hygienist)
8th grade autumn (dentist)
If necessary, schoolchildren are also invited for dental visits at other times according to their individual needs.
Since oral healthcare is part of school healthcare, it is usually arranged during the school day. In particular, the parents or guardians of schoolchildren in the lower grades are welcome to attend the inspection visit. In this way, issues that affect the child's oral health are also known to the parents. Please note that check-ups in the dental clinics will take time, since the schoolchildren come on group visits.
A child's guardian is responsible for the journey a child makes for a dental visit. It is important that guardians also consider road safety when a child comes to the dental clinic alone.
Schools own Dental Clinics
Vaasanpuistikko Dental Clinic:
Keskuskoulu
Hietalahden koulu
Merenkurkun koulu
Suvilahden koulu
Kristillinen koulu
Onkilahden yhtenäiskoulu
Steinerkoulu
Vasa Övningsskola
Sundom skola
Vikinga skola
Borgaregatans skola
Gerby Dental Clinic:
Länsimetsän koulu
Isolahden koulu
Gerby skola
Ristinummi Dental Clinic:
Huutoniemen koulu
Nummen koulu
Vanhan Vaasan koulu
Variskan koulu
Haga skola
Vähänkyrö Dental Clinic:
Merikaarron koulu
Savilahden koulu
Tervajoen koulu
Investigation of the absence of minors
If a child does not show up for a dental check-up, the home is contacted. The cause of the absence will also be investigated.
If a child has recurring absences from dental care, then the parents or guardian may be considered to be neglecting the care of the child. According to Government Decree (6.4.2011 / 338), a healthcare professional is obliged to inform the authorities in advance.
Students
For students, an oral health check-up is arranged once during the study period. During this visit, the need for oral health counselling and services is investigated. The student will book the time for the oral health check-up.
Secondary school (Vocational school / upper-secondary school) 17-year-old students from Vaasa are invited for an oral health examination. Students studying at other educational institutions or those who are in the middle of the term should book their own time. All students studying in Vaasa can book an appointment for an oral health check-up. Students from other municipalities must prove their right to study at a school in Vaasa with a valid student card.
Oral health check-ups and treatment will be subject to the prescribed fees charged from the date the student turns 18.
Dental care fees are reviewed annually and updated when necessary.

Emergency care refers to providing an oral examination and care when treatment can be life threatening if delayed, or an absence of treatment would pose significant health risks. You personally must book a time for continuing treatment as needed.