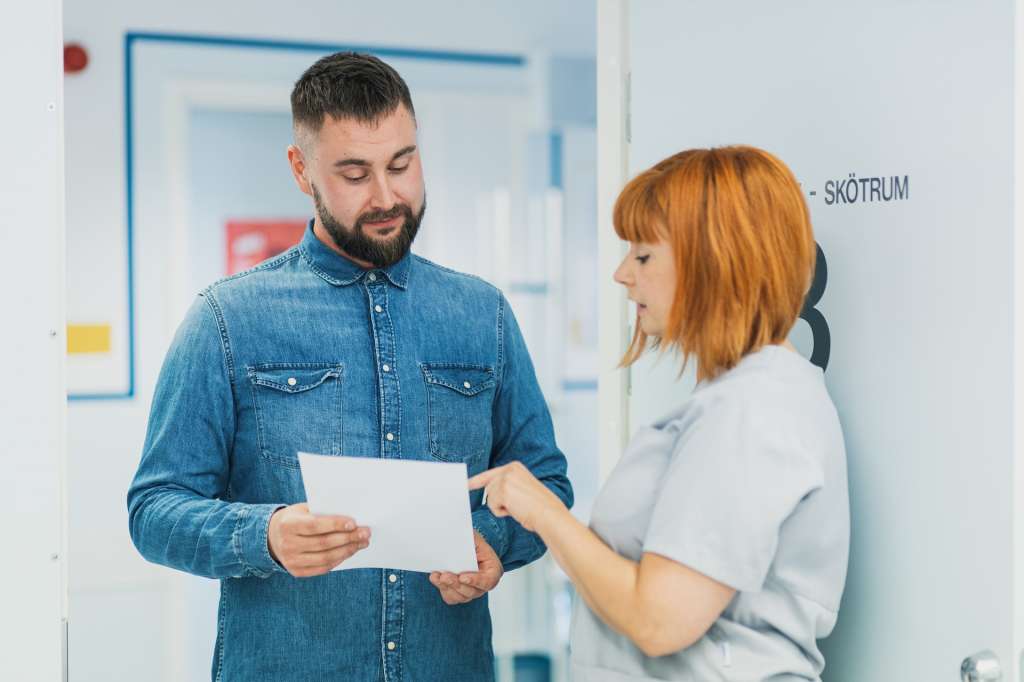 Dental care fees
Dental care fees are reviewed annually and updated when necessary.
Oral and dental care is free of charge for those under 18 years of age. Others will be charged in accordance with current regulations.
War veterans are not charged for dental treatment at a dental clinic. War veterans may seek reimbursement from KELA for technical work relating to denture care.
The fee for uncancelled appointments is 50.80 € for everyone aged 15 or older.  (The Act on social and health care client fees 1992/912). A booked time can be cancelled by calling 06 325 2202 or through electronic services.
The fee for a dental hygienist's appointment at a Health Centre is 10.20 €, and for a dentist's appointment it is 13.10 €.
The fee for a specialised dental care appointment is 19.20 €.
In addition to the appointment fee, the following fees are also charged for treatment and investigation, depending on the nature and extent involved:
Examination, preventive care and basic treatment of dental support tissue
Oral and dental examination, periodic examination and post-examination or examination of a patient needing first-aid treatment 8.40 – 37.50 €
Bacterial, saliva and blood sample as well as biopsy 18.90 €
X-ray examination 8.40 €
Panoramic x-ray of the jaw and all the teeth 18.90 €
Basic treatment of teeth and dental support tissue per visit (incl. Scaling) 8.40 – 54.90 €
Fillings and root treatment
Anaesthesia 8.40 €
One or two tooth surfaces or one surface area 18.90 €
Two or three surface areas 37.50 €
Extensive tooth restoration 54.90 €
Periodic root treatment 18.90 – 54.90 €
Other medical treatment
Tooth removal: anaesthesia 8.40 €
Single tooth removal 18.90 – 37.50 €
Surgical removal 54.90 – 77.00 €
Prosthodontics
Prosthetic Maintenance: basic measures 54.90 €
Repair 37.50 – 54.90 €
Partial or full acrylic denture 183.50 €
Crowns and bridges per tooth 183.50 €
Skeletal dentures 222.70 €
Additional dental fees
In addition to the standard fees, costs may be charged for orthodontic appliances, dentures and other special materials.
Repair or replacement of a damaged or lost orthodontic appliance will be charged at the full cost of the replacement.
Non-treatment certificates will be charged 50.80 € for all clients. Certificates for insurance companies are also charged 50.80 €.
X-ray copying fee (cd / dvd) 10.00 € (fee charged for issuing and redeeming documents from the City of Vaasa as of 2015).
Kela reimbursement
Municipal dental treatment does not entitle the patient to reimbursement from the Social Insurance Institution of Finland (Kela).
Anyone who visits a private dentist will receive reimbursement from the Social Insurance Institution (KELA) for the treatment provided by the private dentist. The reimbursement does not apply to dental care or denture treatment. The exception is for veterans, who may also seek reimbursement for denture treatment.
Lääkärihinta.fi is a service where patients can compare prices of private dentists for free.