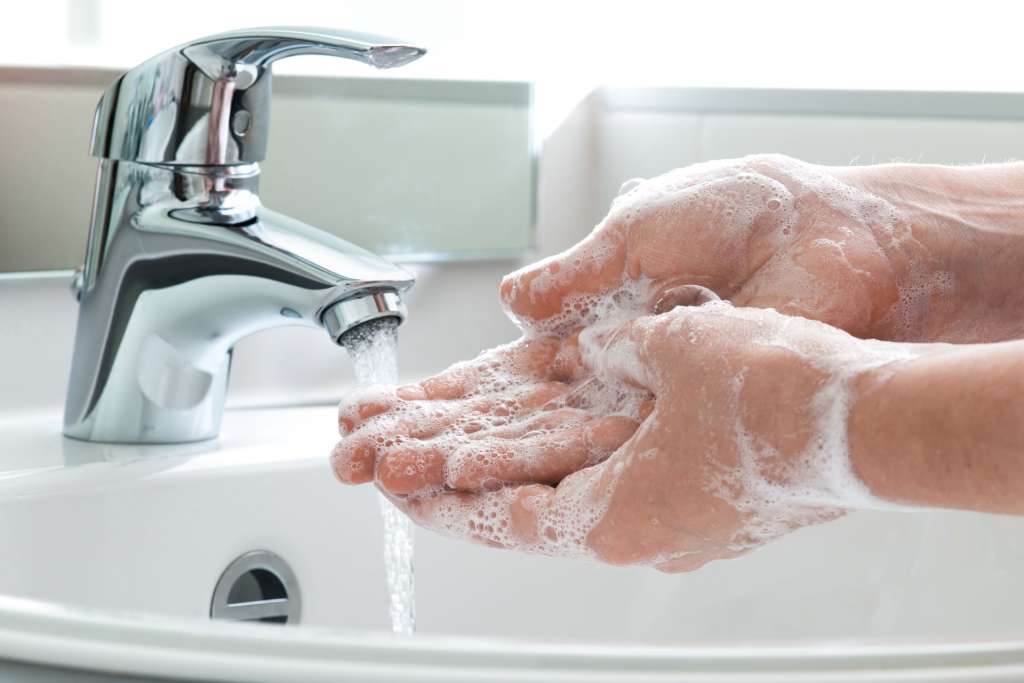 Measures taken by the City of Vaasa to prevent the spread of coronavirus
If necessary, we will update this page with information about the coronavirus situation in Vaasa. Please also follow the latest coronavirus updates in Ostrobothnia on the Wellbeing Services County of Ostrobothnia website.
Remember to stay at home even if you have mild symptoms suggestive of a coronavirus. Also remember to maintain safe social distancing, take care of hygiene, cough and sneeze properly, and wash your hands. 
See the current recommendations and instructions on the Wellbeing Services County of Ostrobothnia website. 
Coronavirus vaccinations and COVID-19 passports
Coronavirus vaccinations are underway in the wellbeing services county. Information on coronavirus vaccinations in our county, appointments and obtaining a COVID-19 passport can be found on the Wellbeing Services County of Ostrobothnia website. 
If you have symptoms or feelings suggesting a coronavirus infection:
Make an assessment of the symptoms of a coronavirus infection online at www.omaolo.fi and read more detailed instructions on the Wellbeing Services County of Ostrobothnia website. 
Follow information on coronavirus
Residents are also advised to monitor the situation at the Finnish Institute for Health and Welfare (THL) and to follow THL's instructions. 
Finnish Institute for Health and Welfare
Wellbeing Services County of Ostrobothnia website
Information about the coronavirus in sign language (THL) (in Finnish)
If you are worried about the coronavirus (THL) (in Finnish) and Advice for the substance abuse users (THL) (in Finnish)
Twitter: @THLorg
Ministry of Foreign Affairs travel bulletins
Corona concerns chat (Support Service provided by HUS at healthvillage.fi) 
Effects of coronavirus on city services
You can check the current recommendations and restrictions for each service below.
Primary and secondary school education
The administration for early childhood and basic education in the City of Vaasa has placed restrictions on customer service. Customer service can only be contacted by telephone and e-mail and can only be visited by booking an appointment in advance.

 
Early childhood education
According to the instructions given by the Wellbeing Services County of Ostrobothnia (the Corona Coordination Group):
THL's recommendations are to be followed with regard to the use of face masks. Face masks can still be worn at people's own discretion, for example, in situations where avoiding close contact with others is difficult.
Healthy, asymptomatic children can participate in early childhood education/pre-primary education. If a child has symptoms, it is always recommended that they stay at home.
Reducing physical contacts is still recommended.
Hygiene guidelines are still to be observed carefully.
As per the policy set by the employer, the face mask recommendation for the staff of the City of Vaasa remains in force until 30 April 2022. Therefore, also early childhood education staff are required to wear face masks whenever possible.
More information on coronavirus on Wellbeing Services County of Ostrobothnia's web page
You can also contact the Wellbeing Services County's Customer Service Centre, tel. 06 218 9000
Library and cultural services, museums
We recommend that you wear a face mask when you visit the museum or library. The recommendation applies to all customers over the age of 12. All library and museum staff will also be wearing face masks. Keep a safe distance of over 2 meters from other customers and staff.
More information on the Vaasa City library website
Sport Services
Adult group sports are reopened after a break 7th February 2022. 
Vaasa theatres (Vaasan kaupunginteatteri & Wasa Teater)
Vaasa City Orchestra
Alma Adult Education Centre, TaiKon and Kuula-opisto
Youth services
Higher education