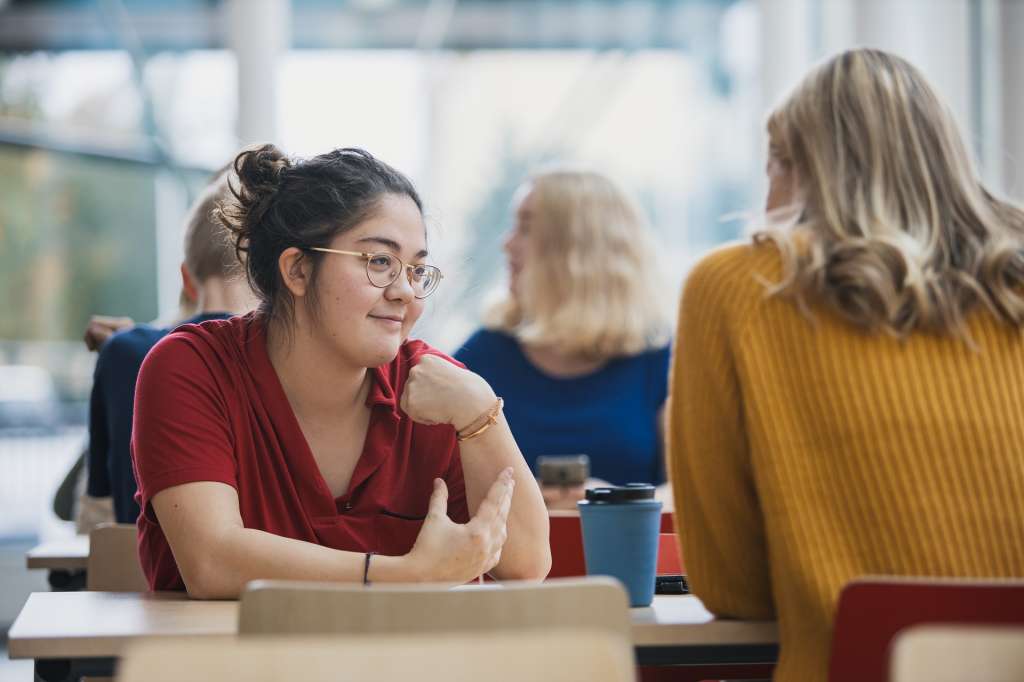 Article categories: News
A new workshop for young people launched in Kyrönmaa
Published: 10.3.2023
The new workshop Följy, operating in the Kyrönmaa region, was launched at the turn of the year. Följy is open for all under 29-year-old citizens listed as job seekers at the TE services. Följy supports its clients' steps toward working life. Participating in the workshop activities is entirely free.
The youth workshop Följy operates in the Kyrönmaa region (Vähäkyrö/Vaasa, Laihia, Isokyrö). The purpose of the workshop operations is to help young adults get employed. Följy was created when the rehabilitating working life services, along with Kyrönmaa workshop Arpeeti, were moved to the Wellbeing Services County of Ostrobothnia, making the workshop activities an important responsibility of the city of Vaasa.   
Följy is located in Tervajoki, but the majority of its services are offered where they are needed: as a low threshold service, the workshop instructors meet the young people in their own hometown.  
– We offer private tutoring to our young clients in their hometown and in the form they need it: we help with applying for work or school, we instruct with finding work amongst the wage subsidy and work try-out options, we can visit the companies and schools with the client, and help them to get employed in the open market. Work opportunities can be offered in, for example, different municipal units and various local companies. The workshop can also offer some work of its own, such as a customer service position at the Posti-Matkahuolto service point in Tervajoki, explains the responsible instructor Pia Kivelä. 
Följy's young clients get to create a plan that is built on their skills and interests and to walk the path towards working life together with the workshop instructor.  
– The workshop instructor supports the youth when they apply for work and keep checking up on them also when they get hired for a work experiment or a position supported by a wage subsidy. At Följy, the young people learn to trust their abilities and strengthen their working life skills on their way to integrating in it, says Kivelä.  
Connections to working life
In addition to instructing the job seekers, Följy consistently creates active networks with the local employers, mapping and establishing employment opportunities for Följy's young clients. For the employer, cooperation with Följy offers a chance to connect with the young and skilled people, who may later become recruits that already know the ways of the company.  
– Indeed, hiring young job seekers is an investment in the future and the kind of image the employer wants to create concerning the future recruits. Employing the young also prevents their social exclusion, teaches important working life skills, strengthens their self-confidence, and supports their process of finding their place at the job market, lists Kivelä.