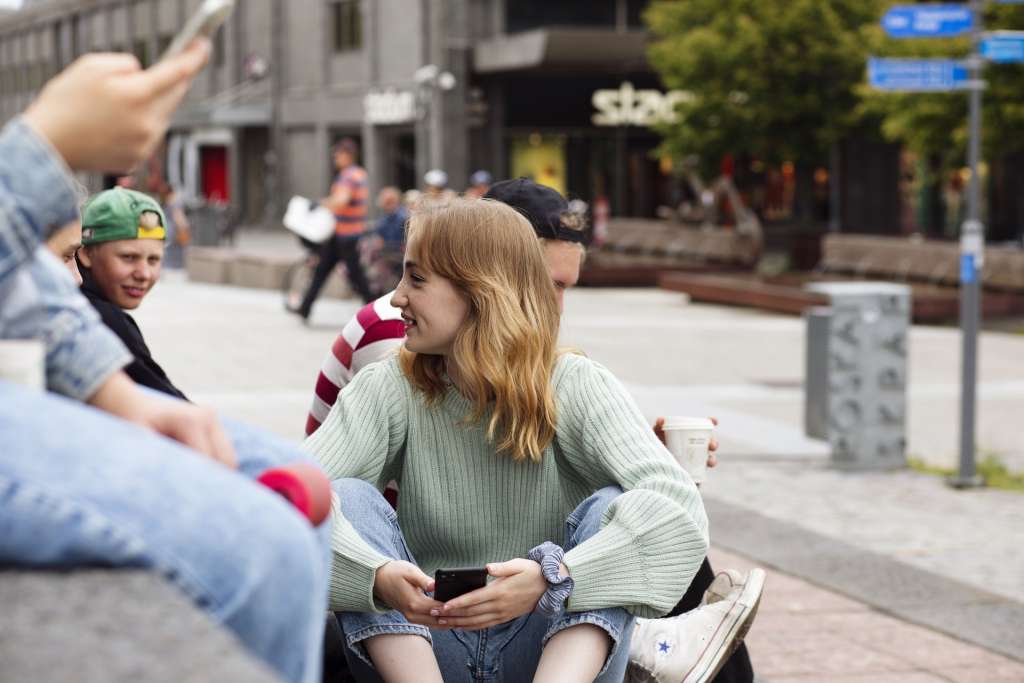 Article categories: News
Children and young people in Vaasa! Tell us: what kind of issues you would like to influence?
Published: 6.11.2023
Influencing their everyday environment is important for children and young people. We would like to hear from you, a child or young person from Vaasa: What kind of things would you like to influence in your city? For example, are there things in your school, in your neighbourhood, or in your leisure time that you would like to influence?
The Reimari Youth Information and Counselling Service, TaiKon Basic Art Education, and the Vaasa Youth Council are mapping the local children's and young people's answers to these questions through a survey that will be open until 15 November 2023.
You can respond anonymously and more than once.
Survey responses are to be made into an exhibition and a performance
The anonymous answers will be used to create an exhibition in the Rewell Shopping Centre, opening on Saturday 18 November 2023 in connection with the Christmas Opening event. The exhibition will be open from 18 November to 17 December 2023.
The answers will also be used to create a presentation which will be presented during the Light–Ljus event on Children's Rights Day on 20 November 2023.
The answers will also be shown on the social media channels of Youth Services and TaiKon. A summary of the results will also be communicated by the Vaasa Youth Council to the city's decision-makers for their attention.
Valo-Ljust event on Monday 20 November
To mark the UN Children's Rights Day, Vaasa is organising a light parade on Monday 20 November at 18.00. The event will start in the square with a declaration of children's rights and will continue with a light parade to the Barracks Square field, where the event will reach its peak with a light show!
Schedule of the event:
At 18:00, the declaration of children's rights at the Vaasa Market Square
At around 18.10, the procession will leave the market square for the Barracks area
At around 18.20 the procession will arrive at the Barracks Square, where there will be performances
At the Barracks Square, participants can stay and watch the light show by TaiKon's theatre, dance, circus, handicrafts, media, and visual arts students.
The event is open to all and will last for about an hour. The Light-Ljus event is organised by TaiKon Basic Arts Education.