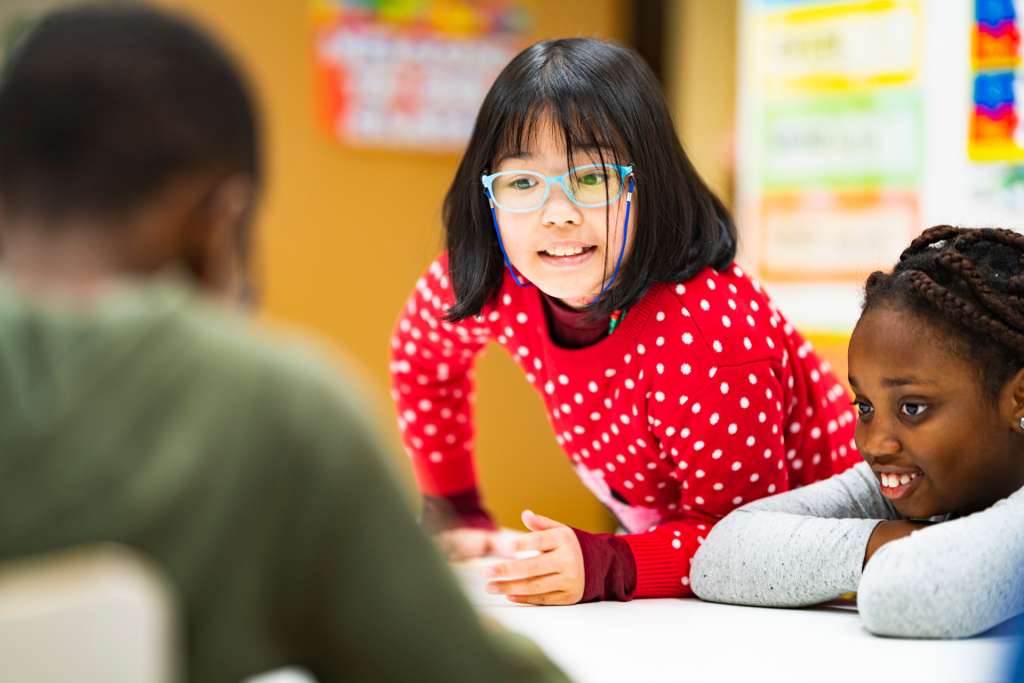 Article categories: News
Education in English at Suvilahti
Published: 11.12.2019
Updated: 20.1.2020
A new school line for English-speaking students began in Vaasa this autumn. Alongside the current bilingual education (Finnish / English), an English-language teaching service has been set up, especially for international families.
– It's easier to learn in English, I can express myself.
This is the opinion of Princedavid Okorie, 8, of Suvilahti School. Prince is a native of Nigeria, who speaks English and Igbo at home. He attended the first grade in Finnish but was then able to move to the second grade in the English-language line that the family wanted.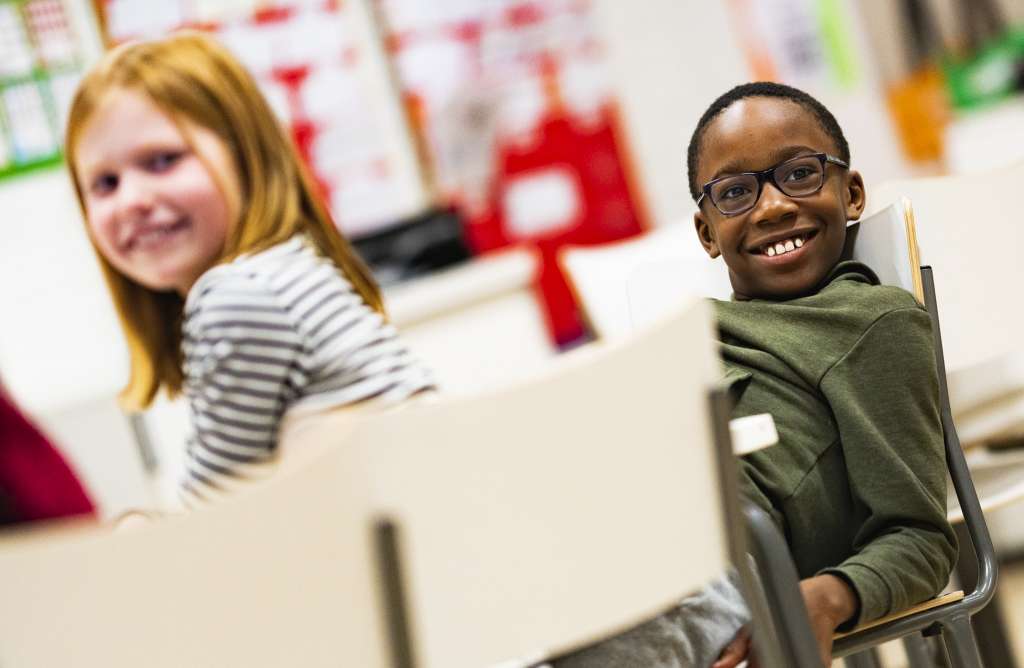 The new class at Suvilahti School currently has a total of 18 students, eight in the first grade and 10 in the second grade. Admission requires proficiency in the English language, but no proficiency in Finnish is required.
– In the first two years, 80% of the lessons are taught in English. There are four hours teaching a week in Finnish, two hours of physical activity and two hours of mother tongue or Finnish as a second language, says class teacher Emmi Herler-Westeråker, who also coordinates the bilingual and English teaching.
A good choice for families on short stays in Finland
Herler-Westeråker says that an English-language education is especially useful for families intending to stay in Finland for only a few years, for example because of the parents' work.
– The child can immediately study in a familiar language. Normally subjects are taught in Finnish or Swedish during a year in basic education.
If the originally planned short-term period in Finland extends to more than three years, then the pupil should be supported to learn Finnish more widely, for example by being moved to prepatorial education.
– This is the case if the pupil's knowledge of Finnish or Swedish has not sufficiently developed. Prepatorial education is recommended for all students who intend to stay longer in Finland, explains Herler-Westeråker.
Finnish, Swedish, English or Vietnamese as a mother tongue
The children in the English class come from very different backgrounds, but everyone has learned English already before school.
Noomi Åkerholm, 8, is a swedish-speaking Finn, but she also speaks fluent English. Noomi lived in the United States for two years because of her father's work.
– The coolest thing about school is arts and crafts!
Harrison Saarniaho-Bailey, 7, speaks English and Finnish at home, as his mother is Finnish and his father is English. Hellen Van Dang, 8, came to Finland from her native Vietnam this autumn.
– My dad has taught me English, Hellen says.
A response to a strong demand
Expanding English teaching is a response to a strong demand.
– International families, as well as representatives of the University of Vaasa and the business world, have welcomed more families in Vaasa, says Head of Education, Kari Nummela.
In addition to the new English teaching line, bilingual teaching in English and Finnish will continue to be organised in Vaasa at Suvilahti School (Grades 1-6) and Merenkurkku School (Grades 7-9). In bilingual teaching, Finnish and English are studied in parallel.
More information on Suvilahti school and English teaching