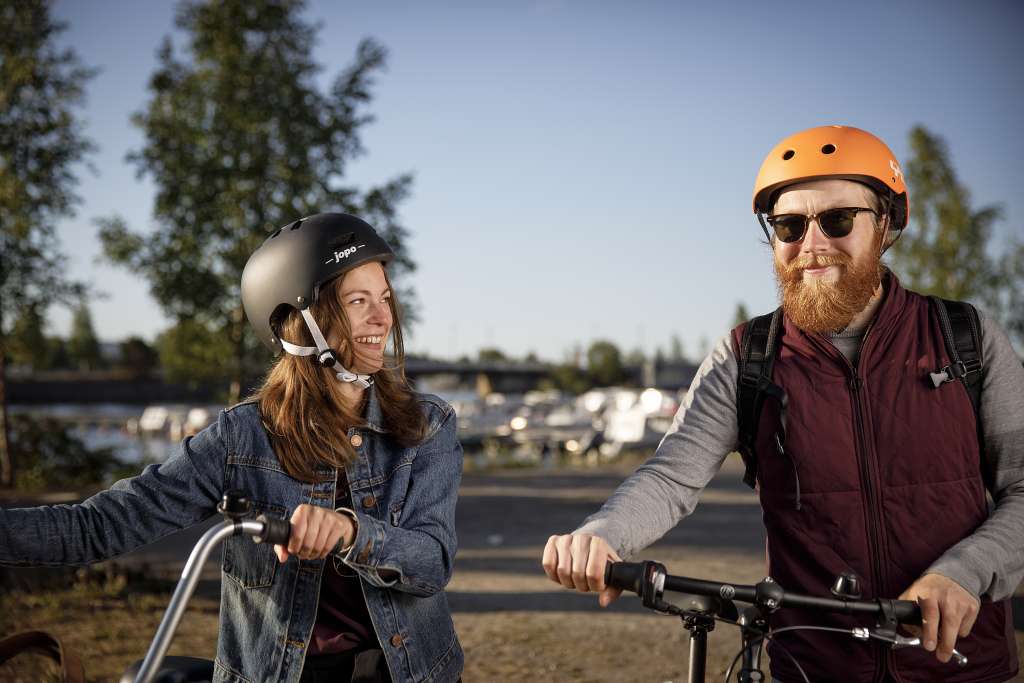 Article categories: News
Employee bike benefit deployed by Vaasa
Published: 24.3.2023
The city of Vaasa deploys a bike benefit for its employees. The new employee benefit supports the strategic objectives of the city.
The government supports the acquisition of employee benefit bikes: the benefit is tax-free for the employee up to 1200 euros per year.
– One of our objectives is carbon neutrality, and the bike benefit supports that goal. It also supports the wellbeing of our personnel and can even attract new employees and increase commitment, says HR director Tuulikki Kruhse-Poutanen.
Many companies and some municipalities have already deployed the bike benefit, and experiences have been positive.
– Bike benefit has been suggested in more than a few personnel initiatives. We conducted a personnel survey about the bike benefit in autumn 2022, and the results showed that about 10 percent of our personnel would at least tentatively consider using the benefit, tells Anu Rinne, the HR-controller who prepared the matter of the bike benefit.
The city also participated in the government-funded Traficom project of sustainable commuting in 2022. One of the further actions suggested by the project was to deploy the employee bike benefit.
Companies specialising in bike benefit management are invited to tender for the contract, and cooperation will be started with one of them between June and August of 2023. If 10 percent of the personnel gets a benefit bike, the annual costs for the employer would be about 40 000 euros.
The decision on deploying the employee bike benefit was made in Vaasa's city council meeting on 20 March 2023.