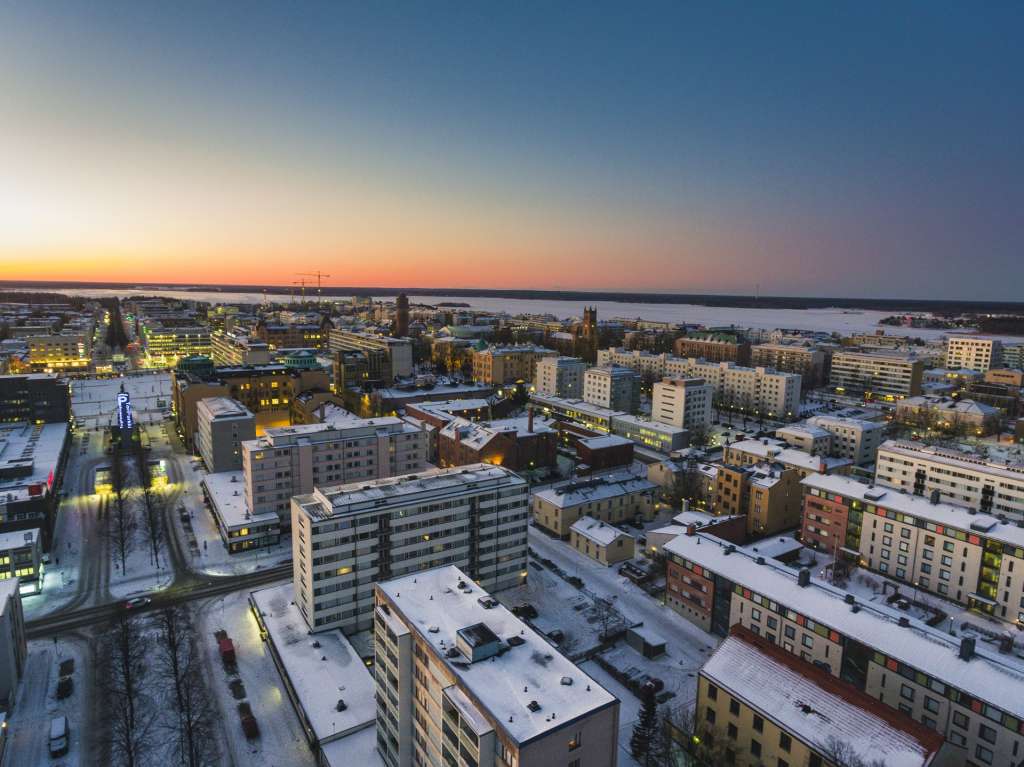 Article categories: News
Free Wi-Fi for everyone in the centre of Vaasa
Published: 22.12.2020
Vaasa is involved in the WiFi4EU initiative, which aims to provide free Wi-Fi to all citizens in public spaces such as parks, squares, public buildings, libraries, health centres and museums throughout Europe. The City of Vaasa has received 15,000 euros of WiFi4EU funding from the EU for the installation of Wi-Fi equipment.
The free internet connection can be used in many ways, depending on the point of view of local residents, entrepreneurs, students and other actors, as the wireless network login page leads to the Vaasa region's See and Experience website. For example, in tourism, Visit Vaasa can now share information about its services and city events even better than before. At the same time, other City of Vaasa services also become available to users.
– This is a good step for Vaasa residents, locals and tourists alike. A free Wi-Fi connection just in time for Christmas is a gift worth having, says the Managing Director of Visit Vaasa, Max Jansson.
The free network connection will be extended.
– For us at Multitronic Pro, it is important to work for the local region and support digital development. This EU initiative is one way to take digitalisation forward. Wi-Fi is not a new thing, but when combined with information aimed at the public, it becomes effective. The network will be gradually expanded to cover a larger area in the centre of Vaasa, says the CEO of Multitronic Pro, Robert Granholm.
How to access the free WIFI4EU service
Everyone has access to the WiFi4EU internet service if they want it.
– Use your phone to scan for Wi-Fi connections in Rewell, for example, and select WIFI4EU from the options. Next, you will be taken to a login page: Accept the terms and conditions and finally click the Connect button, explains the ICT Manager of the City of Vaasa, Teemu Lehtonen.
In 2019, the City of Vaasa published a Digitalisation Vision, wherein one of the goals was the construction of an open network in the city's central areas.
– With EU funding, we were able to start this work. In the first phase, we wanted to create an open network in the vicinity of the market square and more broadly along Hovioikeudenpuistikko, starting from the travel centre (Matkakeskus). The purpose of the network is to ensure that both local residents and visitors have access to the electronic services and other information they need when moving in key areas of Vaasa, continues Lehtonen.
Read more about the City of Vaasa's Digitalisation Vision (in Finnish): https://issuu.com/graafisetpalvelut_vaasa/docs/digiviso_suomi