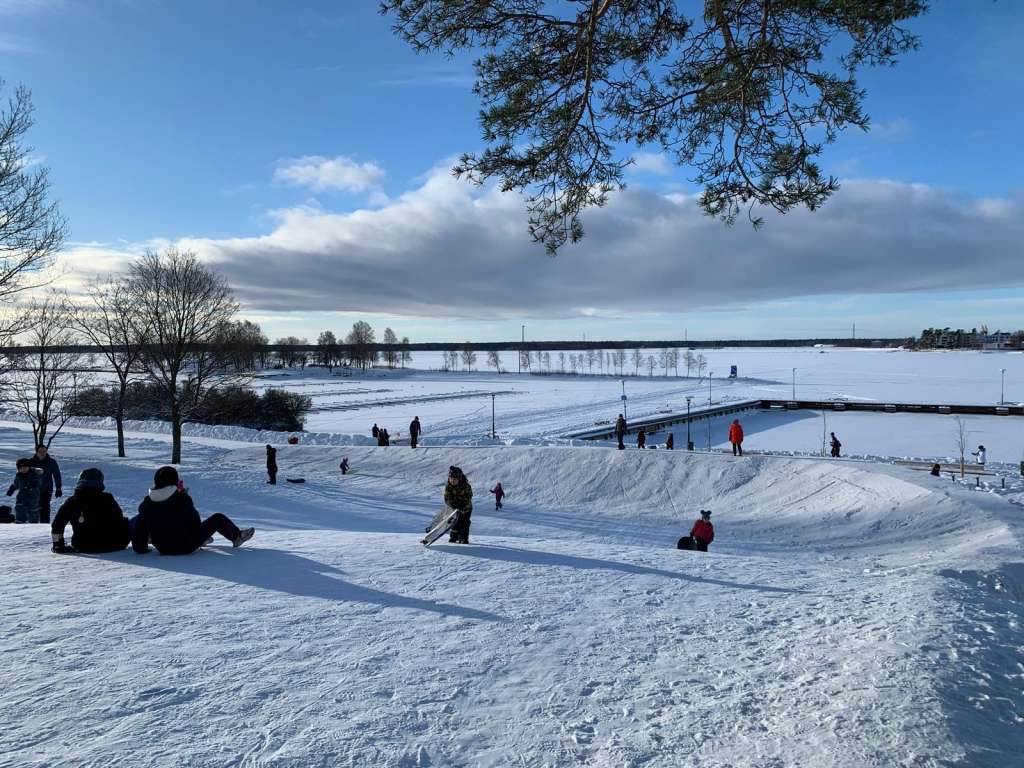 Article categories: News
Kalaranta sledge run gets safety improvement
Published: 16.2.2021
A temporary snow barrier has been built on the unofficial sledge run at Kalaranta, Vaasa, which will improve the safety of downhill sledging.
The natural Kalaranta sledge run is one of the most traditional unofficial sledge runs in Vaasa. The popular sledge run is not an official run maintained by the city, but it was decided to make it safer this winter based on its great popularity and feedback from residents.
Below the sledge run there is a popular cycle and walking path, as well as bicycle racks, flower beds, a pier and the sea.
– A snow barrier was made for this winter, but we are also considering making the sledge run official and finding a more permanent way of implementing it. In that case, the downward slope should probably be turned towards the park. It is also important to have a nearby slope in the city centre for children and the like-minded, says Director of Civil Engineering, Jukka Talvi.
The practical implementation of the snow barrier was the responsibility of the employees of the City of Vaasa Parks Department. A safety net has also been installed on the opposite slope to prevent anyone sledging over the embankment.