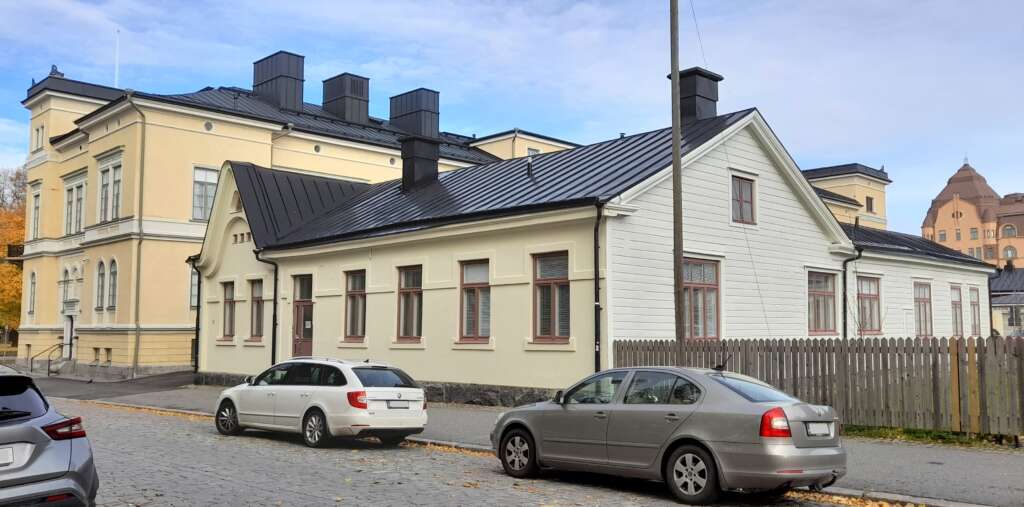 Article categories: News
Klaara moving to Kirkkopuistikko 23
Published: 8.10.2021
On 18-20 October, Youth Centre Klaara (Nuorisoasema Klaara) will move to Kirkkopuistikko 23, which is a more suitable location almost opposite the existing premises. The new facilities are on one floor and better serve Klaara's need to provide mental health services for young people and adults as well as cater for a rise in the number of clients, which has increased by as much as one-fifth since last spring.
During the move from Monday to Wednesday, 18-20 October 2021, it will not be possible to visit Klara and telephone communications will be closed. However, you can contact Youth Centre Klaara between 18 – 20 October by e-mail noorisoasema@vaasa.fi or via electronic communication at www.vaasa.fi/en/klaara. After the move, Klaara's operations will resume normally from Thursday, 21 October onwards in the new premises. Phone numbers will remain the same as before.
– The move became relevant when the premises at Kirkkopuistikko 23 became vacant, and the current facilities at Kirkkopuistikko 28 began to become too small as the number of staff increased. The old facilities had served Klaara well for 20 years, says the manager of the service unit, Jaana Kurki.
Increase in client numbers has been met with new employees, helped by City Leaders
The need for mental health services for young people and adults has remained stable for several years, but in the spring of 2021, demand started to grow by as much as one-fifth compared to the previous year.
– We noticed that the human resources available were insufficient when compared to the client needs. This was reflected in increasing numbers of clients, delays in starting treatment and longer periods between client visits. Fortunately, we received help from our City Leaders to improve the situation, confirms Kurki.
At the meeting of the Social Welfare and Healthcare Committee on 18 May 2021, a proposal was discussed for an additional grant for the employment of a fixed-term nurse or social worker at Youth Centre Klaara and the Horizon Centre for Mental Health and Substance Abuse, one employee/unit. The decision-making was supported by information on the allocation of state subsidies for mental health work. The proposal was sent to the City Board on 31 May 2021 and to the City Council on 14 June 2021, whereby the proposal was approved.
– After quick decision-making, the recruitment process also went really well and we managed to find excellent staff to reinforce the mental health services for young people and adults. Overall, the process was quite rapid and demonstrated the importance of co-operation between the authorities and decision-makers as well as common values. We want to see mental health as a common resource and the basis of individuals having a good life, says Kurki with delight.