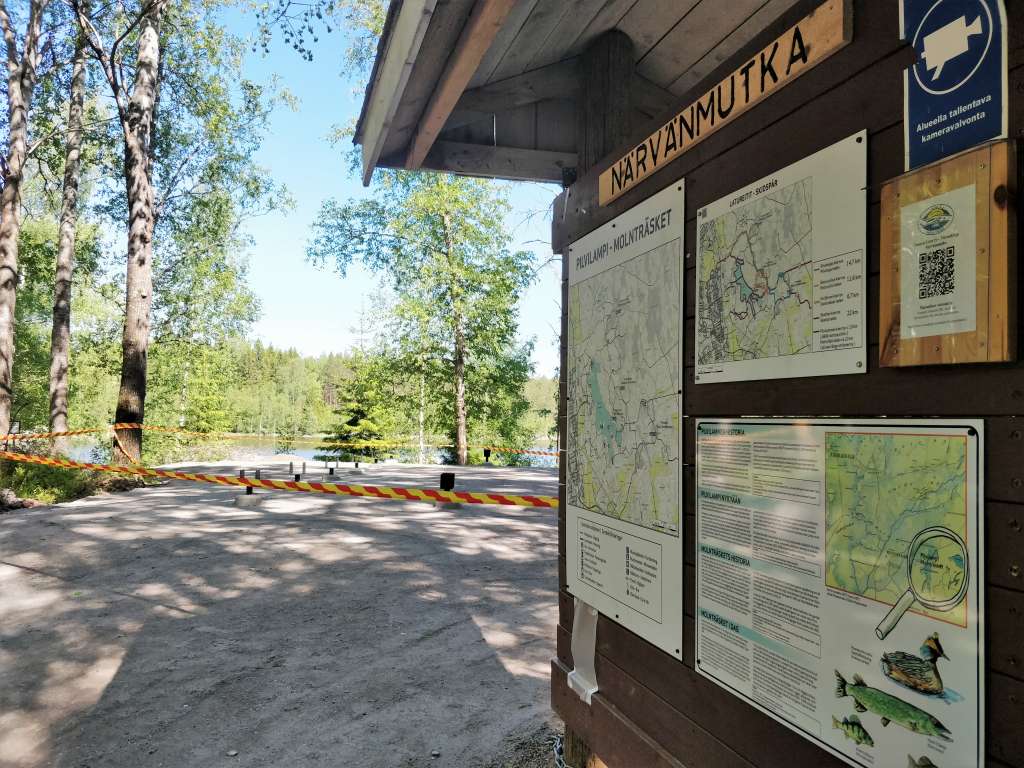 Article categories: News
Närvänmutka fireplace renovation in July
Närvänmutka's fireplace in Pilvilampi is currently being renovated at a fast pace. A new grill shelter that can fit even more visitors at the same time is being built where the old fireplace used to be.
The new shelter is planned to be ready in July. Under the shelter will be two grills and seating that circles along the edges. The project is being made by the City of Vaasa's Green Area Unit and Vaasan Latu. The Kivijärvi lean-to shelter was also spruced-up a little when the old table and seating at Närvänmutka's fireplace were moved there.
– We hope that the new destinations will be used diligently and will be well taken care of, so that the place stays in good condition, requests the main builder of the grill shelter Lasse Kantola.
– I request that the bark of living trees remains untouched so that the trees will not die, says horticulturalist Leila Roininen.
Published: 15.06.2020