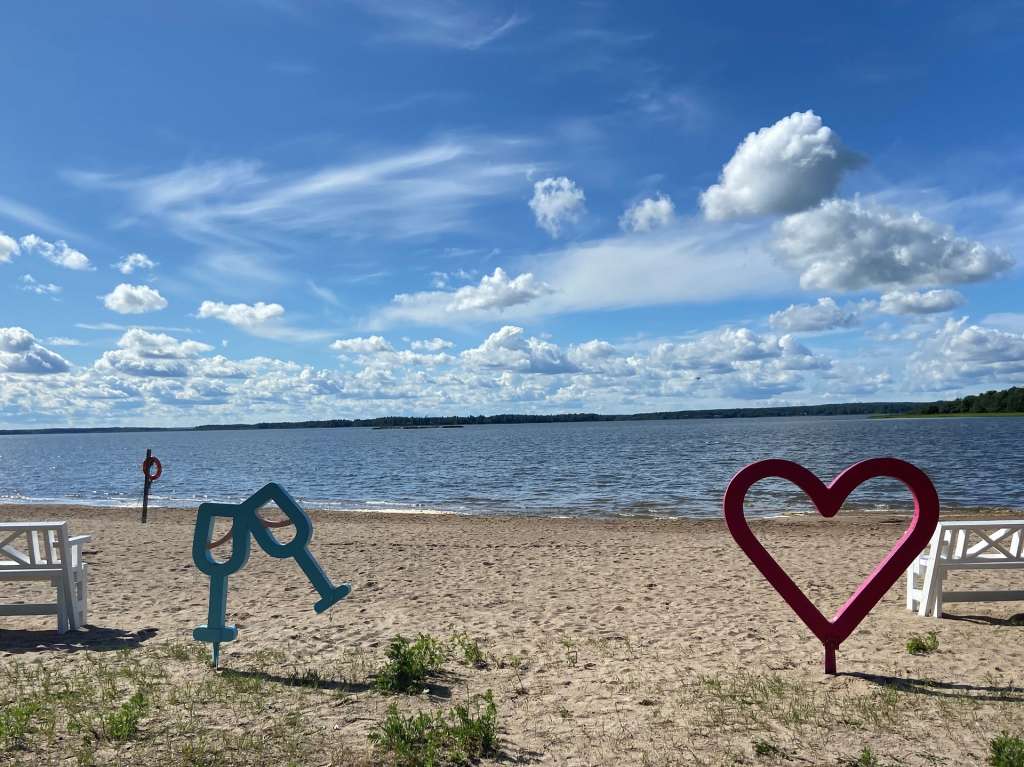 Article categories: News
No blue-green algae found in water samples taken from Kustaanlinna beach
The water sample taken 16.7. showed no more traces of blue-green algae. The water was visibly clear yesterday, so bathing in the water is allowed again.
On 14 July 2020, small blooms of blue-green algae were found at Kustaanlinna beach in Vaasa, and visitors to the beach were advised not to swim in the water. The bathing water samples taken today no longer showed traces of blue-green algae.
During the bathing season, the algae situation of the beaches is monitored daily, but the situation can change rapidly during the day.
– The health inspectorate welcomes reports of blue-green algae blooms from bathers. Bathers can initially identify whether it is blue-green algae by lifting the algae from the water using a stick, for example. If the algae remain on the stick, then it is not blue-green algae. Blue-green algae break down in water and cannot be lifted as a single mass, says Ilona Peurala, Health Engineer of the City of Vaasa.
Calm warm weather promotes blue-green algal blooms
At the beginning of the summer, large amounts of pollen can be seen on water surfaces at beaches, which should not be confused with blue-green algae. When it is windy, the algal blooms can disappear from the beach relatively quickly and mix into the water. If you discover greenish algae on the beach towards the end of the summer, then it may be blue-green algae.
– Since the trees have already stopped blooming extensively in late summer, it is usually a question of some kind of algal bloom floating on the surface of the bathing water, says Peurala.
It is not recommended to swim in water containing blue-green algae. The water must also not be used as washing or sauna water. Also, when you let your dog swim at a bathing beach intended for dogs, it is important to check that there are no blue-green algal blooms in the water. You must not let the dog drink water with blue-green algae. The health inspectorate does not check water quality at bathing beaches for dogs or at private bathing beaches.
The next scheduled water samples will be taken at the beaches according to normal control procedures during Week 30, i.e. next week.
Additional information: terveysvalvonta(at)vaasa.fi
Published: 17.07.2020