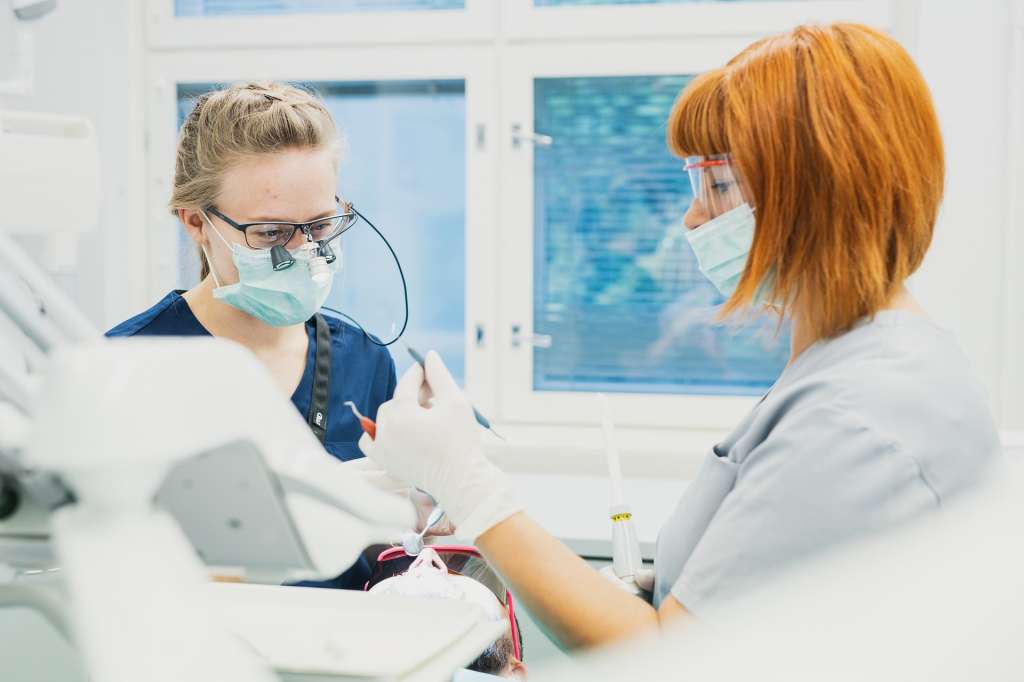 Article categories: News
Non-urgent dental care begins on 1 June 2020
Published: 18.5.2020
Non-urgent treatment will begin at all dental clinics in early June in addition to emergencies. Non-urgent dental care for patients who have been exposed to the coronavirus, or are ill or quarantined because of it, is centralised in a specialised clinic.
– Orthodontic treatment will continue and children and youngsters will be invited to periodic check-ups. The treatment of patients whose treatment already started will continue, if possible, according to an individual risk assessment, says Chief Dentist Katri Palo.
As a general rule, those in risk groups are not treated, except in emergencies. The times for those at risk will be postponed to the autumn if it is possible to postpone treatment without endangering oral health. The situation is assessed by a dentist or an oral hygienist.
It is safe to come for treatment
– Dental care is conducted according to the instructions issued by the Ministry of Social Affairs and Health, using appropriate protective equipment and instruments. It is safe to come for treatment, assures Palo.
Patients should cancel their dental appointments if they are ill, for example with a fever or have symptoms of the flu. Patients with illnesses who come in for non-urgent medical treatment are led away from the reception area.
You must arrive to the reception area alone. Children and dependents may be accompanied by one escort, but siblings cannot be present.
Dental care is by appointment only, tel. 06 325 2202.