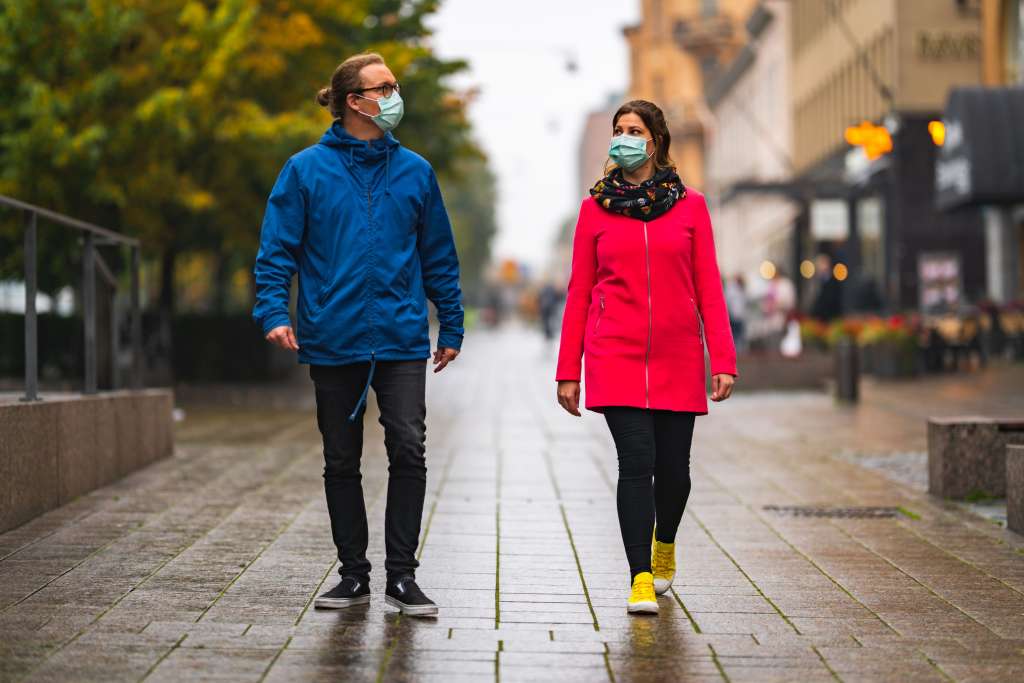 Article categories: News
Number of coronavirus infections has decreased - but it is still important to wear a face mask in Vaasa
Published: 3.11.2020
Updated: 3.11.2020
During the last week, there were only seven new coronavirus infections found in Vaasa, and the incidence rate currently stands at 35. Vaasa residents achieved this through their own actions. However, it is still important to follow existing recommendations and to wear face masks in public areas as well as in secondary schools, upper secondary schools, universities and other institutions.
Although no one is forced to wear a mask, everyone has a responsibility and opportunity to do their part to prevent the spread of the coronavirus.
– Only seven new coronavirus infections were found in Vaasa during the last week, and this is thanks to the efforts of all Vaasa residents. Coronavirus infections were reduced in a short time. This required everyone's input: the use of face masks in public places, the transition to telecommuting for all those who could, a break from hobbies and exercises, and stopping social events and experiences. We did this together, praises Mayor Tomas Häyry.
The incidence rate in Vaasa per 100,000 people in the last two weeks is 35.
It is still important to wear a face mask
In secondary and upper secondary schools, some of the students and parents have realised that masks should be worn.
– However, this is not always the case. We cannot force anyone to do this, since it is also just a strong recommendation for schools, and you can also come to school without wearing a mask. However, everyone should think about what wearing or not wearing a mask means for themselves, their schoolmates and staff. The coronavirus is still among us and anyone can be infected. If the virus is allowed to spread again, it will probably mean a return to distance learning and quarantine for those exposed, recalls Director of Education, Christina Knookala.
The active wearing of face masks plays an important role in stopping the spread of the coronavirus.
– The picture in the shops and on the streets shows that Vaasa residents have taken the recommendation seriously, and the infection rates have decreased accordingly. The wearing of face masks also demonstrates care and attention for those around, as they protect other people from possible infection. I hope that the recommendations can still be followed so that we can soon ease the restrictions and thereby return to a more normal life before Christmas, says Chief Physician Heikki Kaukoranta.
A strong recommendation on the wearing of face masks in public spaces, secondary schools, upper secondary schools and other institutions is currently in force until 18 November. Secondary school students will receive 2 face masks daily.