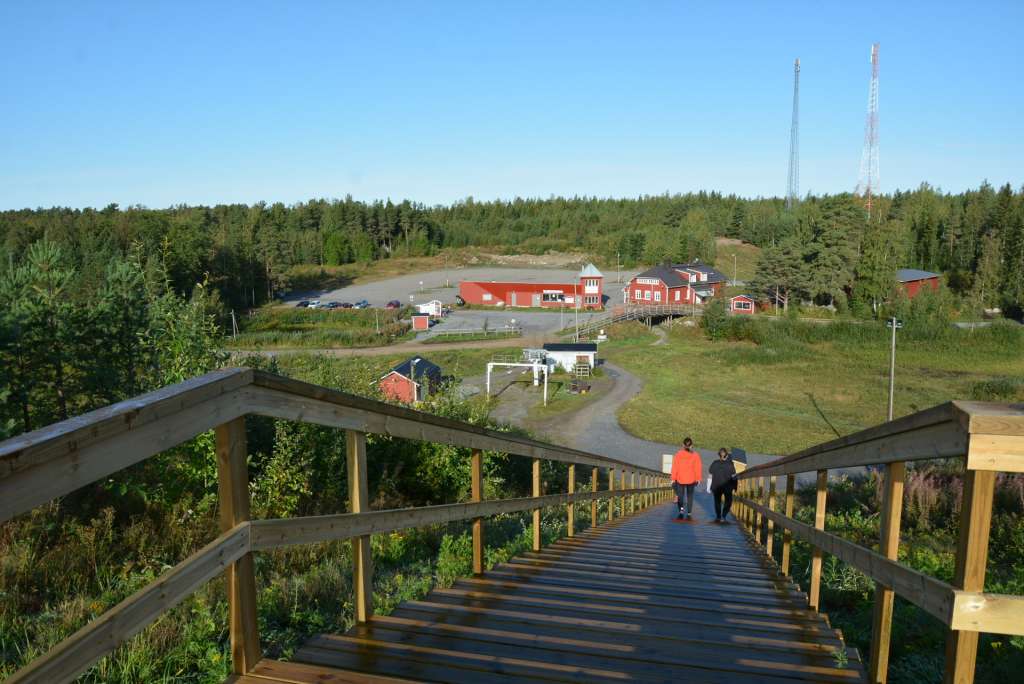 Article categories: News
Öjberget's fitness stairs are ready
Fitness stairs were opened to the public on Öjberget Hill in Sundom at the end of August.
The set of stairs is 145 metres long, rising 40 metres in height and has 271 steps in total. The set of stairs comes with two evenly-spaced rest platforms with benches to sit on. Handrails are on both sides of the stairs.
– The stairs were very much wanted, and now we have been able to fulfil this wish. The use of the Öjberget area other than in winter can now be increased, says Sports Department Manager Mika Lehtonen happily.
The price of the contract was approximately EUR 80,000. At this stage, there is no lighting on the stairs.
– Based on the amount they are used in the autumn and the feedback we receive, it will then be decided whether there is a need for lighting in the future, explains Lehtonen.
There is no winter maintenance on the fitness stairs as the hill is used as a ski centre in winter. No studs or bicycles are allowed on the stairs.
Published: 03.09.2019