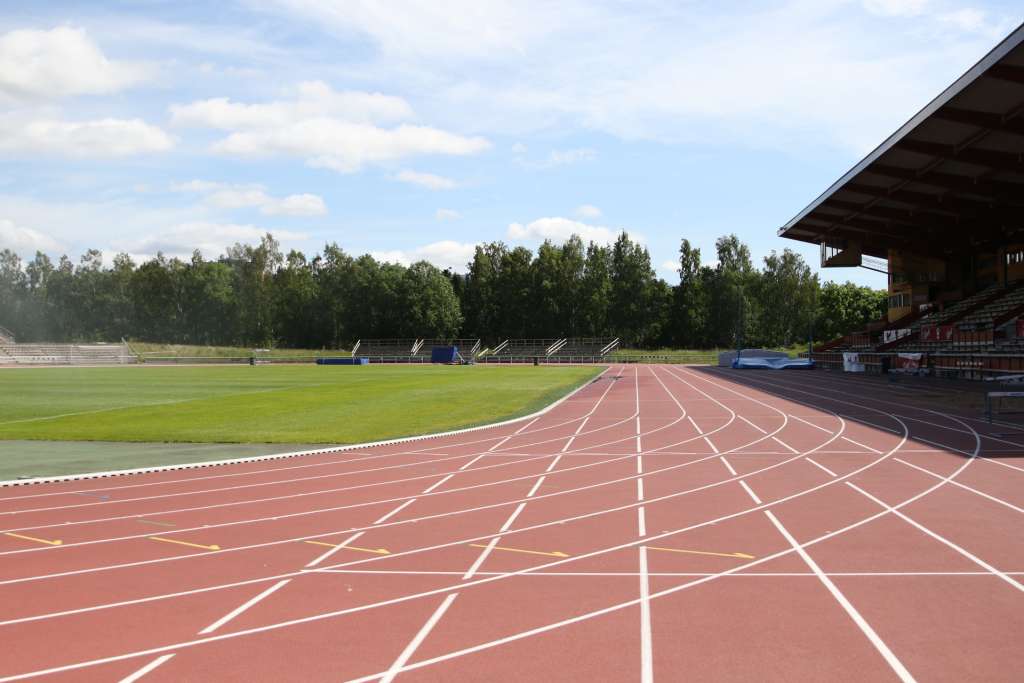 Article categories: News
Outdoor sports facilities are open, indoor sports facilities and indoor swimming hall will open 1 June
The outdoor sports facilities maintained by the City of Vaasa were opened on 14 May. For example, Kaarlen kenttä stadium is open, but the field is reserved only for the use of athletics clubs until 31 May. Gathering restrictions and social distancing rules must be observed at all sports facilities.
At large sports facilities (Kaarlen kenttä stadium, Finnish baseball stadium and synthetic grass playing fields) the gathering limit is 30 people, i.e. a maximum of three groups of ten people, taking into account social distancing rules. At small sports facilities, such as Öjberget's fitness steps, the gathering limit remains at 10 people until 31 May.
– Clubs and individuals who use sports facilities are responsible for complying with the restrictions themselves, and the city strives to monitor this and react as needed, says sports director Mika Lehtonen.
Kaarlen kenttä stadium is basically reserved for athletics clubs until 31 May. Other sports clubs can enquire from the customer service of sports services about the possibility of group training at Kaarlen kenttä. The changing rooms at all sports facilities will remain closed until 31 May.
More detailed instructions are expected for indoor sports facilities and the swimming hall
Indoor sports facilities such as the sports hall, sports center, Teeriniemi civil defence shelter and school summer sports halls will be opened on 1 June. The Vaasa swimming hall will also be opened in accordance with government safety instructions at the beginning of June.
Possible clarifications are still expected from the Government or the Regional State Administrative Agencies (AVI) regarding the opening of indoor sports facilities and the number of users.
The normal annual maintenance of Vaasa swimming hall was made during the closure.
– Among other things, the women's saunas have been renovated, the seals have been renewed in the showers, the equalization basins have been cleaned and all the machines have been inspected and serviced, says swimming hall service manager Sari Kivelä.
Swimming schools and children's sports summer camps will run according to plan. Registration is in progress for both. There will also be free summer fitness classes for adults.
Published: 18.05.2020