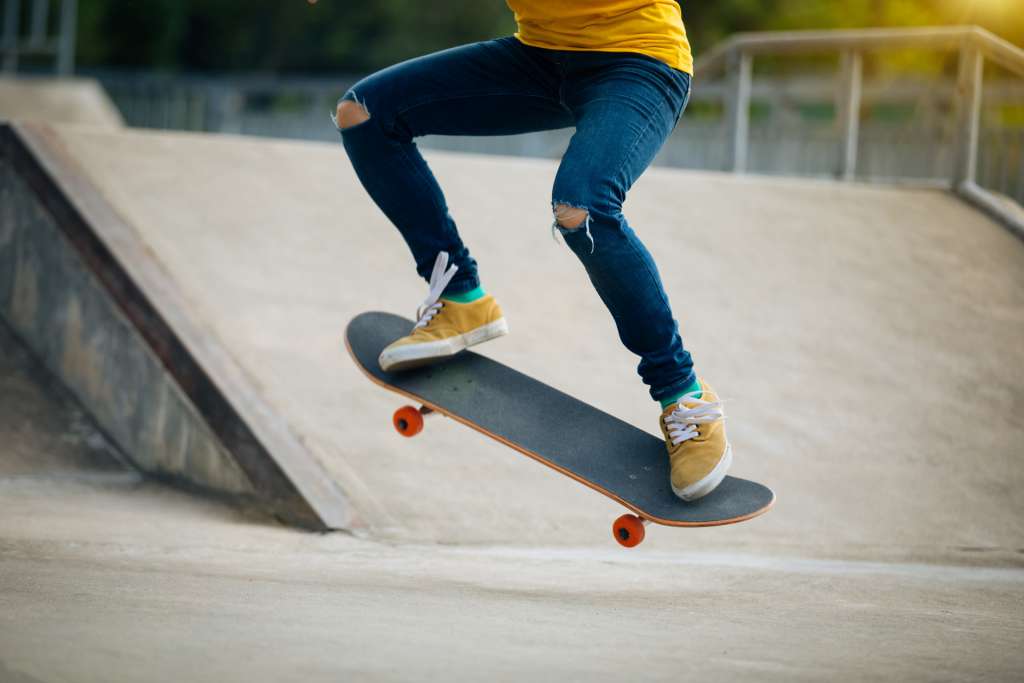 Article categories: News
Skate park scheduled for autumn completion at Onkilahti activity park
Published: 8.6.2021
Vaasa will have its own outdoor skate park this autumn. A concrete skate park of approximately 1,000 square metres will be built on the Vöyrinkaupunki side of the Onkilahti activity park, north of the parking areas at the end of Pitkäkatu.
Building work will begin in late July, and it is expected that everything will be completed by the end of September. Members of the local skating club have also been actively involved in planning the park.
– We managed to get all the different styles of street skating incorporated in the design. The park provides elements for enthusiasts of all levels. There are ups and downs at different angles, and there are also curved ramps of different sizes. A completely balanced area was obtained, say city sports director Mika Lehtonen and the secretary of Vaasa Skate ry Jussi Haapamäki.
The skate park will be completed in co-operation across administrative departments: the skate park will be built by the City of Vaasa's Public Utility Services, Sport Services will be responsible for financing the investment, and Youth Services will be responsible for maintaining it.
An outdoor skate park is important for enthusiasts
According to Haapamäki, it is especially important to have an outdoor skate park in Vaasa, because skating is an outdoor hobby.
– Skating culture strongly includes the fact that you always skate outdoors in the first place. We hope that a decent outdoor park will also bring more active skateboarding enthusiasts to Vaasa.
Enthusiasts of the sport were also involved in choosing the location of the skate park together with representatives of the city.
– The location in Onkilahti Park is really cool: it's suitably central and easy to get to from all parts of Vaasa. Skating is more about urban culture than sports, so investing in a central place in the city is a good thing, Lehtonen and Haapamäki explain.
The estimated cost of the project is 350,000 euros. The skate park is being built by Leikkiset Oy.
Location on map: