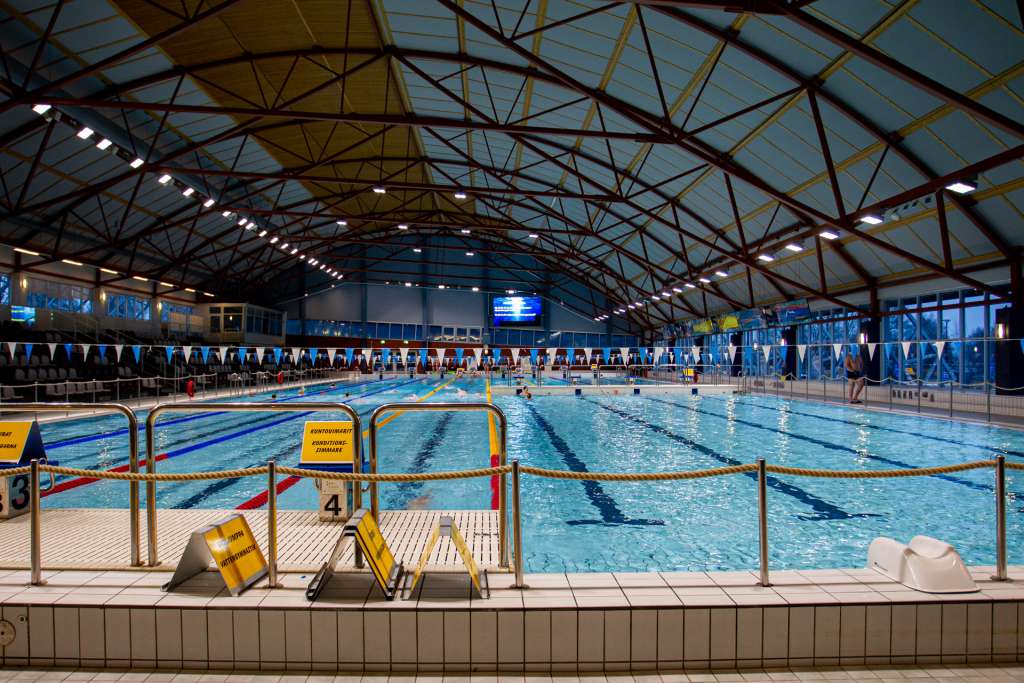 Article categories: News
Swimming Hall opens on 1 June: no restrictions on the number of visitors
Vaasa Swimming Hall will open on Monday 1 June. In accordance with instructions given by the Regional State Administrative Agency (Aluehallintovirasto), restrictions on the number of people at public events do not apply to the normal operation of swimming pools, i.e. there are no restrictions on the number of visitors. However, visitors must remember to observe safe social distancing rules and remember good hand and cough hygiene.
In June, normal summer opening hours are observed at the Vaasa Swimming Hall, which means that the hall is closed on weekends.
In July, the Swimming Hall will be closed for three weeks, from 6 – 26 July. According to earlier planning, the Swimming Hall would have been closed this summer for almost six weeks.
– The annual maintenance was meant to be done completely during the spring closure, but the need for additional maintenance was detected at the last minute, which requires a three-week closure in July, says Sports Director Mika Lehtonen.
Summer opening hours:
1 – 28 June: Mon and Wed (06.30-20:00), Tue and Thu (08:00-20:00) and Fri (06.30-19:00)

Note! From 2 – 26 June (08:00-16:00) the 25-metre pool and teaching pool are reserved for swimming schools

29 June – 5 July: Mon-Fri (11:00-18:00)
 27 July – 7 August: Mon-Fri (11:00-18:00)

Note! From 27 July – 4 August only the 50-metre pool is in use. From Wed 5 August the teaching pool, the 25-metre pool and the paddling pool for small children are also open to the public.
Saunas not in use, hand disinfectant available
Although the number of visitors is not limited, each visitor must follow the guidelines given by the Finnish Institute for Health and Welfare (THL) and other authorities regarding hygiene and other arrangements. It is the responsibility of adults to ensure that children also follow the instructions.
– Visitors must remember to avoid unnecessary physical contact and to observe good hand and cough hygiene. Hand disinfectant is available for visitors, says Lehtonen.
The use of lockers is restricted in the changing rooms, i.e. not all lockers are in use. The saunas are not in use for the time being and will be considered for opening when appropriate. All Vaasa city indoor sports facilities follow the instructions given by the Finnish Institute of Occupational Health on improved cleaning methods.
Equipment such as towels, swimming goggles and swimwear are not rented or loaned. Visitors can use the aquajogging belts available, which are cleaned by staff between users.
– Only come to the Swimming Hall if you are healthy. We also hope that visits to the pool will be swift, meaning that hanging around the Swimming Hall unnecessarily can be avoided, says service manager Sari Kivelä.
No water sports or events
The Swimming Hall will not be hosting any water sports, events or swimming competitions during the summer. Children's swimming schools will be held in June, but in smaller groups.
The Swimming Hall café will also open on 1 June, but there will be restrictions on the number of visitors in the restaurant area, etc.
Published: 29.05.2020