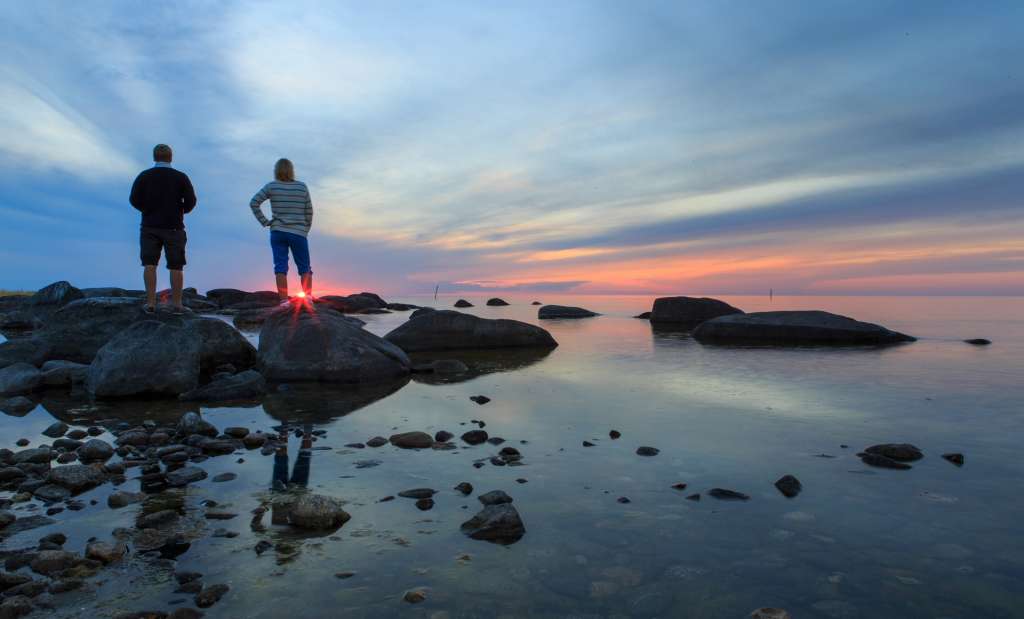 Article categories: News
The Baltic Sea Day is about celebration and education
The sea gives us much, so why not concentrate on its well-being? The City of Vaasa will be participating in the annual Baltic Sea Day on Thursday 27.8.2020.
If a Vaasa resident is asked what the best thing about Vaasa is, the answer is nearly always the sea. From the sea, we get our strength all year round. The sea is part of our daily life and it rejuvenates us.
The Baltic Sea Day is held every year nationally. The day is launched by the John Nurminen Foundation, and the objective of the day is to encourage people to enjoy the unique sea that belongs to us all, and to take concrete actions that benefit the sea.
Participate in the Baltic Sea Day
–  During the day, different Baltic Sea -themed events are held around Vaasa. The events will especially bring information about the littering happening in the city and the effects it has on the sea, says City of Vaasa's Senior Marketing Specialist Eevamaria Paasikari.
Organizations, associations, companies, and residents are challenged to take part in a collective cleaning event. The purpose is to clear the shores and other sites from the litter. More information about the event will be published closer to the day.
Vaasa City library and  Vähäkyrö library have a display of books, in accordance with the theme of the day. In addition, Culture House Fanny will show nature films.
Vaasa City Museums will participate in the Baltic Sea Day with a variety of events
Kuntsi: a workshop free of charge, Moomin books storytime in Finnish and Swedish (collaboration with City Library), ByNature -display (normal fee)
Ostrobothnian Museum: a workshop free of charge, exhibitions include Vaasa400, the renewed Hedman floor, and reveals from the new Terranova (still under renovation). The entrance fee is half price.
Art Gallery: a workshop free of charge, free entry to the exhibition.
The Museum of Old Vaasa: free-entry, free use of outdoor toys (stilt, hobby horse track).
Museum cafés will be open normally.
Register your own event 
Associations, companies, clubs, and organizations can participate in the Baltic Sea Day with their own event. Add the information about your event on the national Baltic Sea Day -site.  Events held in the Vaasa region that are open to the public can be also informed to the City of Vaasa's communication services viestinta(at)vaasa.fi, so they can be added to the day's timetable.
Published: 27.08.2020