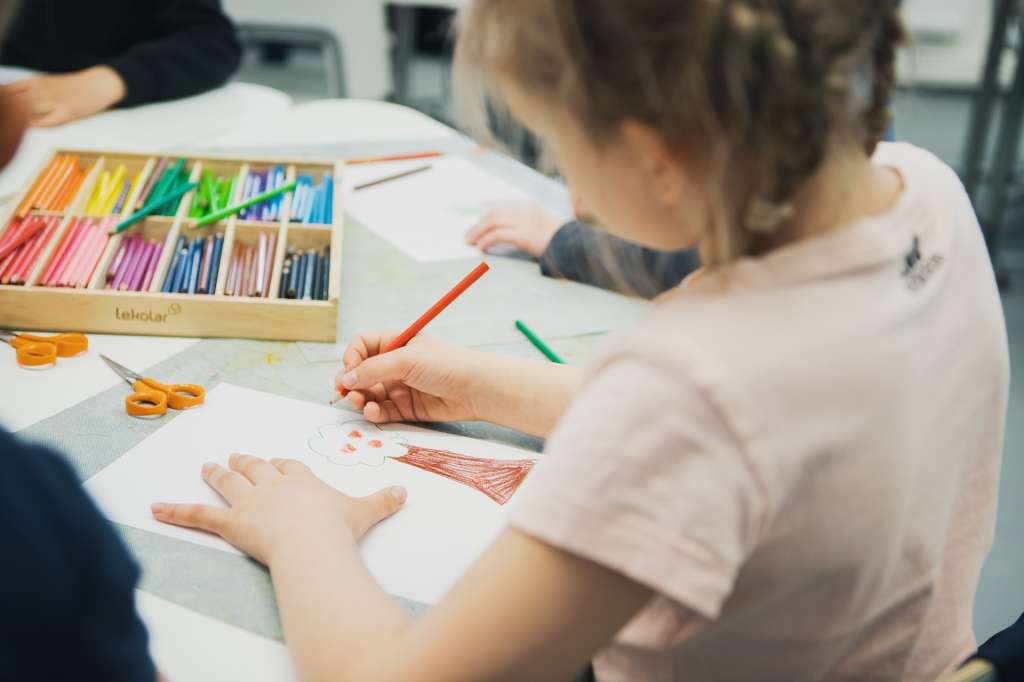 Article categories: News
The Basic Education will return to the in class-teaching: 4th to 6th graders on 20.10, high school students on 26.10
Published: 19.10.2020
Updated: 2.12.2020
The Basic Education in Vaasa will return as planned to the in class-teaching during this and next week. As decided earlier, 4th – 6th graders will return back to the schools on Tuesday 20.10 and high school students on Monday 26.10.
The City of Vaasa's executive committee for Corona (varautumisen johtoryhmä) made a decision regarding this on Monday 19.10. The executive committee will continue to assess the situation and will meet up again at the end of the week.
– The amount of Corona-cases in the Municipalities of the Vaasa Hospital District and especially in the Vaasa area have clearly declined during last week. Therefore there is no immediate need to continue further on with the distance teaching, says the Education departments' heads Kari Nummela and Marianne West.
Face masks are handed out for high school students
During the time period of 26.-30.10 high school students will be handed out face masks, that need to be used during the school day. Each student will be given two masks per school day.
THL (the Finnish Institute for Health and Welfare) recommend a usage of face masks in the schools and educational institutes starting from high school upwards. This recommendation is for areas, which are in the spreading stage of the virus.
Upper secondary education, ie. general upper secondary schools (lukio) and vocational schools such as Vamia, will continue with distance teaching until the end of October, as informed before.