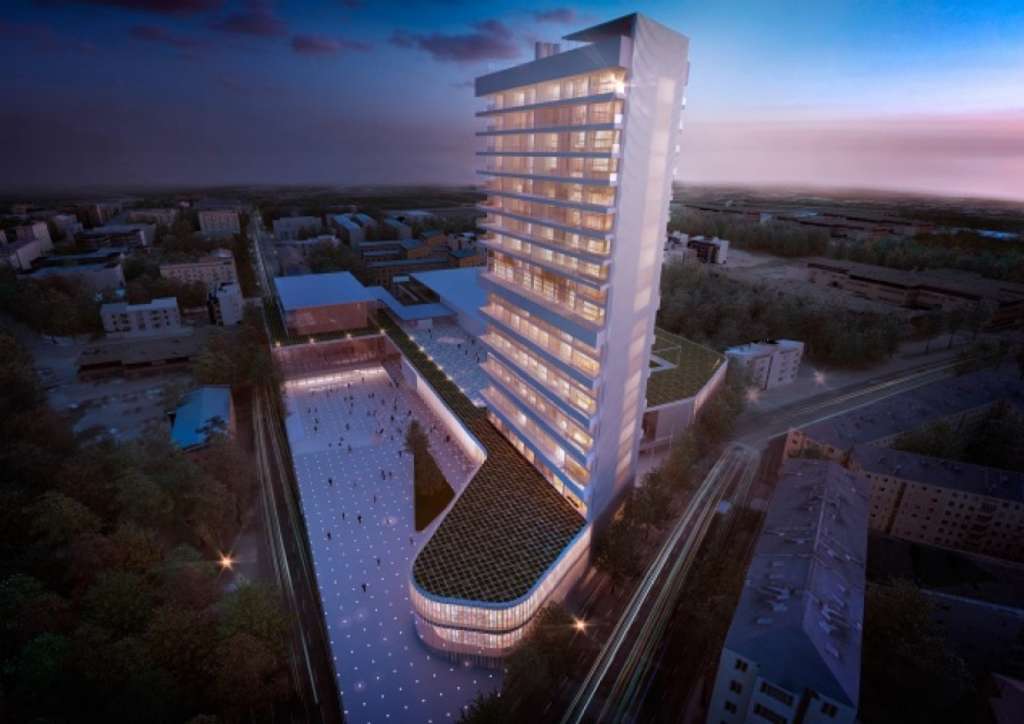 Article categories: News
The placement of the hotel chain, Odyssey Hotel Group, at Wasa Station strengthens the city's attractiveness and internationalisation
YIT and the Dutch hotel chain, Odyssey Hotel Group, have published a preliminary contract regarding the rental of facilities at Wasa Station for hotel use. The international chain has several hotels and brands in Europe, the United States and Asia. The hotel brand coming to Wasa Station will be published later.
From the perspective of the City of Vaasa, this preliminary contract between YIT and Odyssey is a significant step forward for the progress and implementation of the project.
– The arrival of the Odyssey Hotel Group to Wasa Station is really great news. We are Finland's second most international city and Odyssey's arrival here further strengthens the city's attractiveness and internationalisation, says Chairman of the City Board, Maria Tolppanen.
The agreement concerns 198 hotel rooms on floors 0-12 of the tower, including restaurant and service facilities and covering approximately 7,000 square metres. YIT's Preliminary Agreement with the Odyssey Hotel Group is a very important step in the implementation of the Wasa Station project. With the publishing of the hotel operator, the sales and marketing cooperation of Wasa Station can now become more tangible for both the City of Vaasa and YIT.
Wasa Station is a planned urban meeting place and event centre with a music and congress centre, sports and multipurpose facilities, hotel, apartments and business premises. The project is being implemented by YIT.
– The Music and Congress Centre will further enhance Vaasa's strong cultural urbanisation. The strength of Wasa Station is that all services can be found under the same roof. This creates entirely new opportunities. Wasa Station will be a magnificent landmark and a cultural centre for Vaasa, says Director of Education and Cultural Services, Christina Knookala.
Wasa Station -Progress report
On 15.5.2017, the City Council approved the contract for the implementation of the Wasa Station project. The project has been prepared according to an agreement with several groups under the guidance of the Wasa Station Commission. The project progress report was reviewed by the City Council on 10.12.2018 and necessary changes were made to the implementation agreement in February 2019.
– The City Council will decide, on behalf of the city, when the building stage will be initiated. The City Board, for their part, will decide on guaranteeing the financing for the music and congress centre. These are the goals the council intends to bring to the board during this autumn, says Director of Technical Services, Markku Järvelä.
Published: 12.09.2019