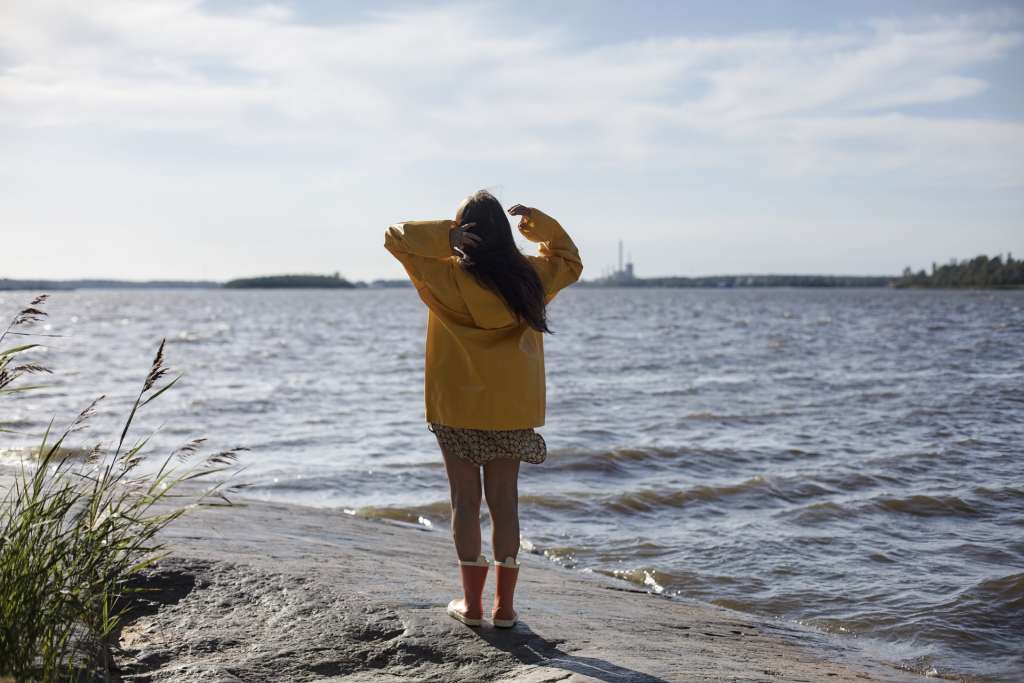 Article categories: News
The results of Vaasa's image survey: "Vaasa brings to mind the sea and the coast, Swedish language and the sun"
Only one Finn in ten (11%) feels that they know Vaasa well. Vaasa is better known among Swedish speakers (40%). Spontaneous imagery of Vaasa brings to mind the coast and the sea, Wasalandia and Tropiclandia, Swedish language, a summer city, the sun and history.
The City of Vaasa commissioned an image survey to determine how well Vaasa is known elsewhere in Finland, what image Vaasa currently has, and how Vaasa is perceived as an attractive place to live. At the same time, the attractiveness of Vaasa as a holiday destination was investigated.
– We already had some sense of the image that Vaasa has, but now we wanted concrete facts rather than just a feeling. When we know what the current situation is, we can consciously develop it and do the things that take our image in the direction where we want it to go. At the same time, we will be able to better measure whether the actions taken have been successful, i.e. the survey will be repeated on a regular basis, says City of Vaasa Communications Manager Leena Forsén.
One in ten knows Vaasa well – Swedish speakers know Vaasa better
One in ten (11%) of respondents say they know Vaasa well. Among Swedish-speaking respondents, a total of 40% feel that they know Vaasa well, which means that Vaasa is better known among Swedish speakers.
– So we have work to do in order to raise awareness, especially among Finnish speakers, notes Forsén.
Spontaneously, the Finns remembered Vaasa in terms of the coast and the sea, Wasalandia and Tropiclandia, the Swedish language and the sun.
Three out of four (75%) of the respondents think that Vaasa is a bilingual city. A total of 13% of the respondents see Vaasa is a Swedish-speaking city and only 5% see it as a multilingual city.
–  Vaasa currently has a clear image as a bilingual city. This is one area of ​​development that we will also emphasise in our communications and marketing. We want us to be known as the international and multilingual city that we really are. Vaasa is Finland's second most international city; we have nationalities from 120 countries and almost 100 languages ​​are spoken here, says Forsén.
Of the respondents, 40% have vacationed in Vaasa, while a third have never been to the city. In addition, Vaasa was considered to be an attractive holiday destination by 40% of the respondents. A total of 25% of Finns would consider a holiday to Vaasa in the coming year. In addition, Vaasa is more likely to be a potential tourist destination among Swedish-speaking respondents and respondents over 55 years of age.
One in four respondents could consider moving to Vaasa for employment and one in five could consider Vaasa as an attractive place for retirement. In both options, Swedish-speaking respondents emphasise the attractiveness.
The study also explored how well Vaasa is known as a concentration of energy technology. The slogan "Vaasa – the Nordic energy capital" had been heard by one in four (25%) of respondents, and the popularity of the slogan is clearly emphasised in older age groups, Swedish speakers and Ostrobothnian respondents.
An image campaign coming in the autumn
The City of Vaasa and the Vaasa Region Development Company VASEK are preparing an image campaign to be launched during the autumn.
–  The purpose of the first part of the campaign is to raise awareness of Vaasa to Finns and increase the attractiveness of the city. As this study shows, only 10% of Finns know Vaasa well, and our aim is to change this. In addition to the energy brand, we want to bring other strengths to Vaasa, including the good standard of living on offer here, says Forsén.
"Next year, we will continue our campaign with a strong recruitment drive, together with companies and other actors, which will hopefully see an increase in the number of people applying for job vacancies. This will make it easier to improve the workforce in the region," says VASEK's Marketing Manager, Mari Kattelus.
– Even though most municipalities are currently experiencing financial hardships, it is still a good idea to remind ourselves and others about the many things that are really good here in Vaasa, and why this is such a great place to live, recalls Forsén.
Background and information about the research
Miltton (www.miltton.fi) conducted a survey in the spring of 2019, which surveyed 1,000 views of Finnish adults in Vaasa. The sample corresponds to non-Vaasa Finns statistically by age, gender, location and language with an error margin of +/- 3.1 percentage points. A total of 6% of the respondents were primarily Swedish speaking.
Published: 01.10.2019