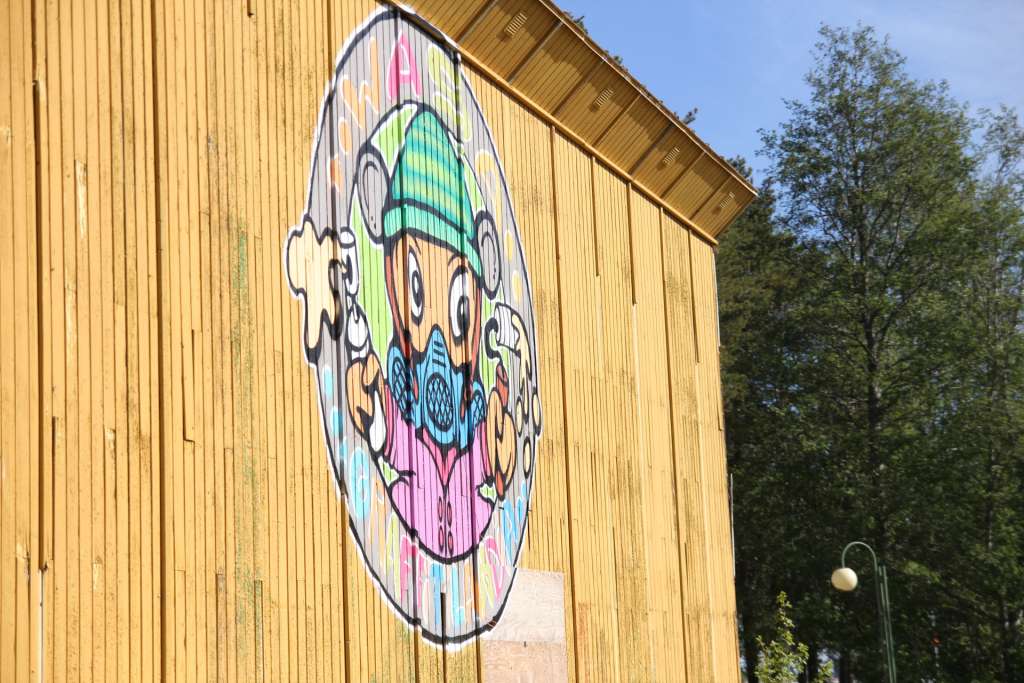 Article categories: News
Wasagraffitilandia will transform amusement park into an open-air art exhibition
Published: 2.6.2021
The old Wasalandia amusement park will be transformed into a centre for street art in July. The art project Wasa Graffitilandia is being organised by Vaasa-based arts & entertainment association, Katukulttuuri ry.
– Wasa Graffitilandia is a project where an abandoned amusement park is transformed into an open-air art exhibition. This is being created by graffiti and visual artists both from the surrounding area and further afield, says the association's representative Aku Siik.
The City of Vaasa is supporting the arrangers of the event by assisting, among other areas, in production planning, technical implementation and marketing.
The association has leased the vacant area from Puuharyhmä Oy, which owns the former amusement park. Puuharyhmä Oy still has a valid lease agreement with the city for the area.
The popularity of an open call for artists was surprising
When Katukulttuuri ry organised an open call for artists to attend the event, they were surprised by the popularity of their request: Wasalandia's premises has proven to be a magnet for artists from neighbouring countries.
– Wasa Graffitilandia originated from the desire to have an inclusive street culture in the Vaasa region, especially after many events were cancelled. The old amusement park area and its environment inspire cultural activists to create a unique work-of-art concept that has never been seen before in Finland, says Siik.