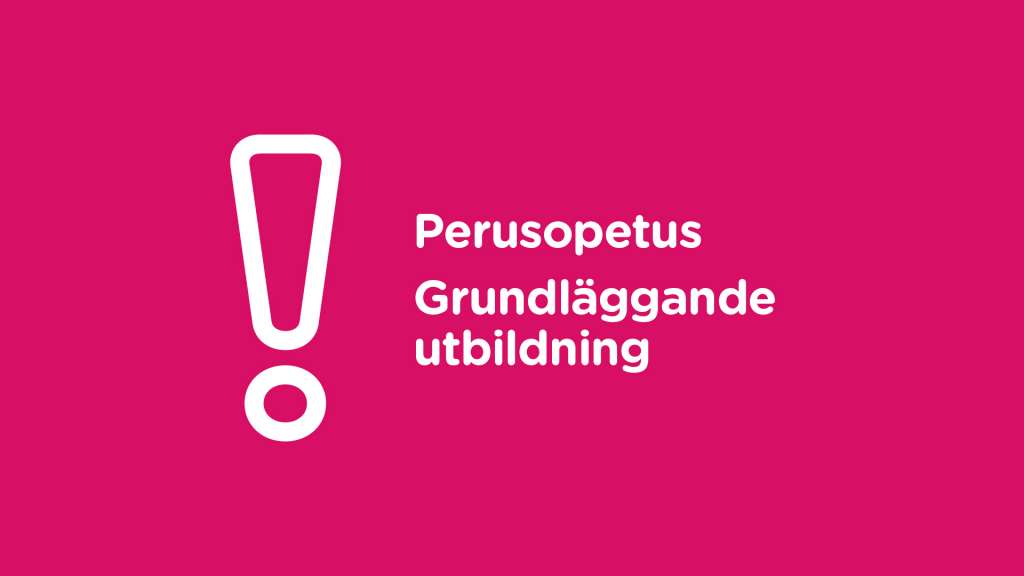 Article categories: News
Years 4-9 in basic education switch to distance learning in Vaasa
Published: 8.10.2020
Updated: 2.12.2020
Years 4–6 and all schools with Years 7–9 in basic education in Vaasa will switch to distance learning due to the corona situation from Monday 12 October.
Years 7-9 in schools will continue with distance learning until 25 October and Years 4-6 will continue until Monday 19 October. After these dates, the situation will be reassessed.
Years 1–3 will continue as usual with face-to-face classroom teaching in basic education, as will pupils who have received a decision on special needs, pupils who are covered by extended compulsory education and pupils in preparatory education. The Board of Education has drawn up guidelines that teaching for children at risk should be arranged as face-to-face classroom teaching, even if exceptional teaching arrangements were to be used in municipalities.
Upper-secondary schools and Vamia continue with distance learning also in Week 43
Due to the corona situation, Vaasan Lyseon lukio, Vasa gymnasium and Vamia will continue with distance learning until the end of Week 43, i.e. until 25 October. It was previously announced that distance learning will take place in Weeks 41 and 42.