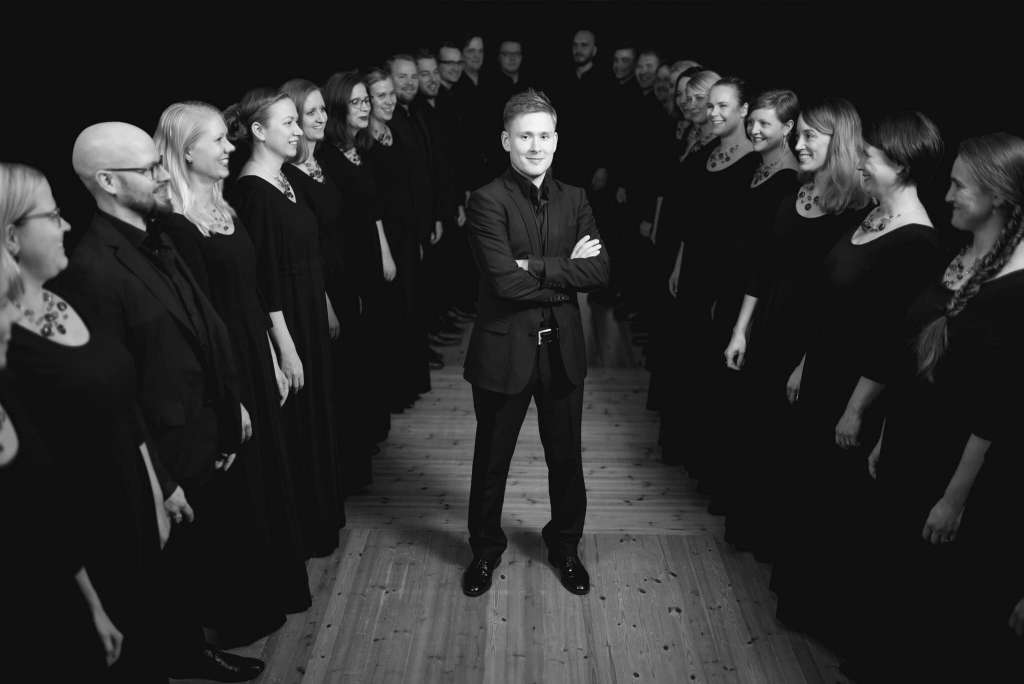 Kamarikuoro Kaamos from Helsinki is one of the highest caliber chamber choirs in Finland. Since their inception in 2007, they have sung a wide variety of choir works of the western tradition, from renaissance pieces to the latest compositions in modern music, and this versatility is still upheld and improved upon. Over the years, the choir has ordered and premiered several Finnish choir works. In Kaamos' singing, clarity and lucidity combine with an expressive and well-rounded sound. The singers' long experience in choral singing and natural talents in music enable an ambitious and intricate working environment with the highest standards.
Kaamos' goal is to offer their audiences impressive and memorable, thematically engineered concerts, where the musical strengths of the choir shine in their diversity. Kaamos has reached success over the years in several international choir competitions, last in the summer of 2019 in Germany, where they won the spiritual music category in Wernigerode, at the Johannes Brahms –choir competition.
The artistic director for Kaamos since 2016 is master of music, Visa Yrjölä.