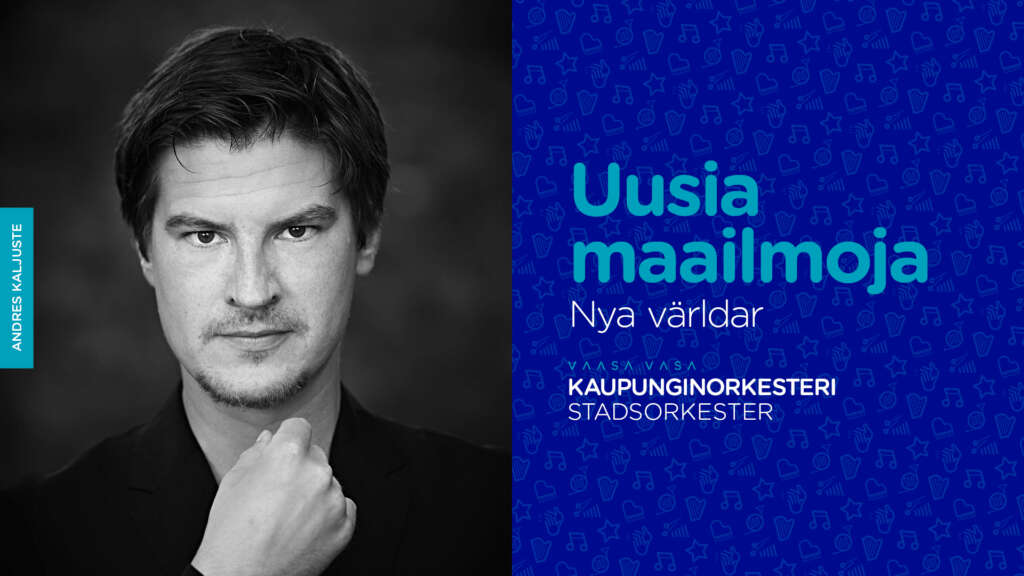 New Worlds
THU 10.11.2022 at 19.00 VAASA CITY HALL
Vaasa City Orchestra
con. Andres Kaljuste
sol. Music School Students
In cooperation with music institutes Kuula-institute, Mustasaari music institute, Wava-institute and Music institute Legato.
Felix Mendelssohn: Concert piece for two clarinets in f-minor , op. 113. Allegro di molto – Andante.
sol. Hanna Sand, clarinet; Tuukka Nissilä: clarinet
Toivo Kuula: Syystunnelma op. 2/1
sol. Pasi Kokkonen, tenor
Petri Judin: Berceuse
Jean Sibelius: Kurkikohtaus op. 44 / 2
Toivo Kuula: Kesäyö kirkkomaalla op. 6 / 1
sol. Niina Nissilä, soprano
Jan Ekedahl: Carolines vals (arr. Alina Järvelä)
Antonín Dvořák: Largo from symphony No 9 e-minor
The soloists at the concert of the City Orchestra and the music schools of the region are the most proficient young talents of Ostrobothnia, and fresh virtuosos are strengthening the ranks of the orchestra. Different generations of musicians meet with an inspiring and versatile repertoire.
30 € Basic ticket
25 € Pensioners, unemployed, Vaasa city employees
10 € Students, children
* we reserve the right for changes*