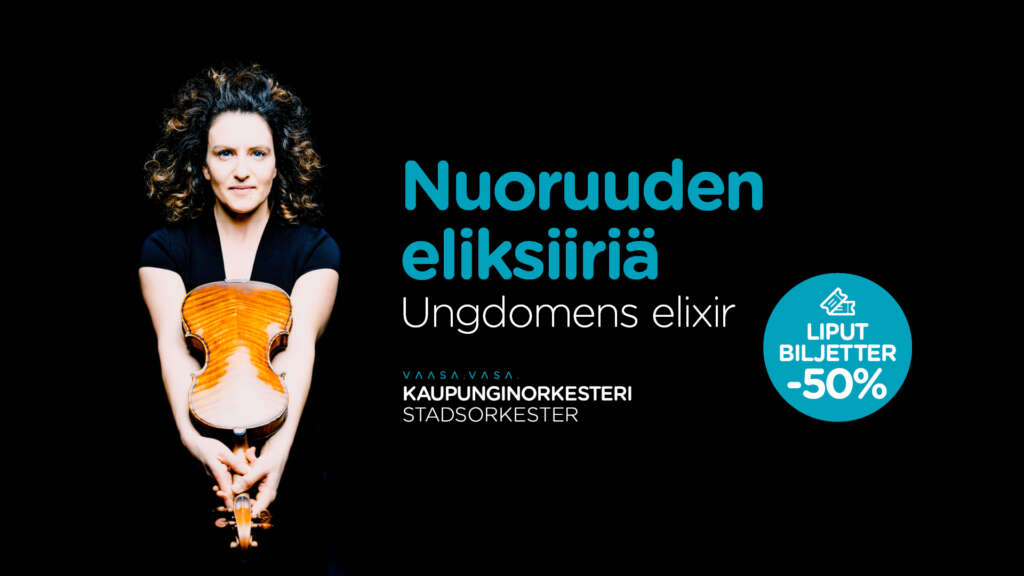 Youth Elixir
THU 31.3.2022 at 19.00 VAASA CITY HALL
Vaasa City Orchestra
con. Tomas Djupsjöbacka
sol. Liza Ferschtman, violin
Tickets on sale, half off!
15 € Basic ticket (normally 30 €)
12,50 € Pensioners, unemployed, Vaasa city employees (normally 25 €)
5 € Students, children (normally 10 €)
Ingeborg von Bronsart: Ouverture from the Opera Jery und Bätely
Amanda Maier-Röntgen: Violin Concerto in D minor
Johannes Brahms: Serenade No. 1 in D Major, op. 11
Dutch violinist Liza Ferschtman plays the romantic violin concerto of Swedish Amanda Maier-Röntgen, which the composer wrote shortly after graduation as a business card for herself. Maier-Röntgen's circle of acquaintances included Johannes Brahms, whose Serenade in D major bursts with the enthusiasm and freshness of youth. The orchestra's chief conductor Tomas Djupsjöbacka, with his energy and fresh interpretations, rejuvenates the musicians and the audience.
* we reserve the right for changes*