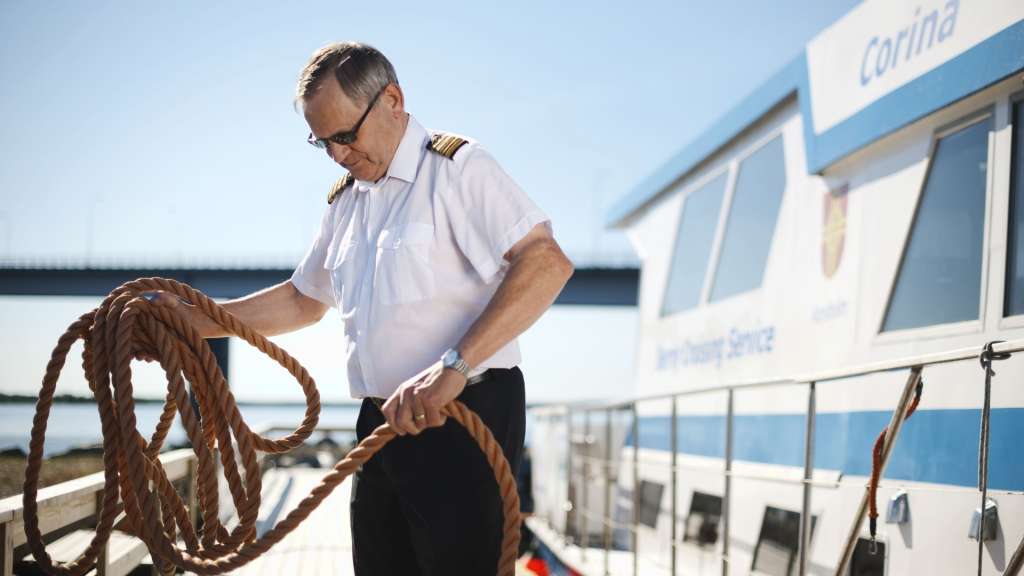 Cruise to the Kvarken World Heritage Archipelago
At the inner harbour of Vaasa we board M/S Corina. The cruise goes through a part of the Kvarken's world heritage area and navigates along narrow channels within Vaasa's inner archipelago, passing idyllic summer cottages on islands large and small.
Due to land uplift, the Kvarken Archipelago is one of the youngest landscapes in the world. The landscape is constantly changing: new stones rise from the sea and islands merge with the mainland. The final destination is Finland's longest bridge, the 1045-meter-long Replot Bridge. Lunch is at Berny's restaurant by the bridge. The bus meets the group and we go on a sightseeing tour around Replot and Södra Vallgrund. There will be a shopping opportunity in Sommaröhallen in Södra Vallgrund before we return by bus to Vaasa.
Season: May – September
Length: 5 hours
Group size: at least 20 people
Price 2022: Mon-Sat. 78 €/person (Sun. 90 €/person)

The price includes: cruise, guide service, entrance fee, lunch