Vaasa Region
The Ostrobothnian coast is exotic in many ways – and certainly worth exploring. The unique natural environment in the Kvarken Archipelago is on the UNESCO World Heritage List and is Finland's only Natural Heritage site.
Landscapes shaped by ice and sea and vast expanses of stunning flatlands.
In Kvarken Archipelago, land uplift is increasing the amount of land by square kilometre each year, which is equivalent to more than 150 football fields. The vast lowlands and green fields that have risen from the sea over time stretch out to meet a calm horizon in all directions.
Kvarken Boat Museum - one of the largest boat museums in the Nordic countries.
Kyrö Distillery - a whiskey distillery in a former dairy building next to a historic battlefield.
The Korsnäs sweater is fascinating because of its unique, colourful and exquisite pattern.
Lind's Kök - a tropical green house restaurant that offers unique culinary experience.
The Moor area of Levaneva is a dream for birdwatchers and hikers.
The Ensign Ståhl Centre comprises the historical area of the battle of Oravais during the Finnish War in 1808-1809.
Stundars is a large open-air museum and a dynamic centre of culture and art.
Meteoria Söderfjärden a unique visiting centre in the middle of the most beautiful meteorite crater in Finland
Valuable Natural Heritage
The unique Kvarken Archipelago is Finland's only Natural World Heritage Site on the UNESCO World Heritage List. Together with Sweden's High Coast, the Kvarken Archipelago is the best place in the world to experience and understand the land uplift phenomenon caused by the last Ice Age.
Experience the Kvarken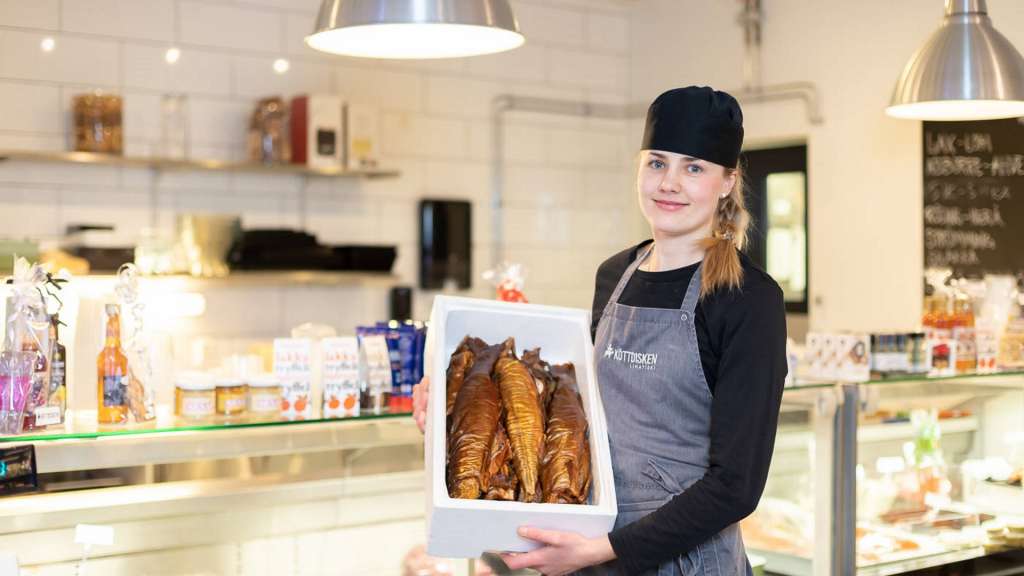 The best food is simple
Vaasa and the region invest heavily in all things local, which is why you will also find lots of locally produced food. When the ingredients are fresh, complicated recipes are not needed; the food is enjoyed simply as it is.
Start your food journey here
Municipalities in the Vaasa Region
Here you find Finland's longest bridge and Stundars museum and cultural centre. The municipality is also home to most of the UNESCO World Heritage Site and parts of the Söderfjärden meteor crater.

The westernmost municipality on mainland Finland is the small and vibrant Korsnäs, also famous for its namesake sweater and its entrepreneurial spirit.

Laihia is well known across Finland for jokes about its stingy residents, and has its own Museum of Stinginess. This vibrant rural municipality offers amazing opportunities for physical activities.

Experience authentic archipelago life on the island of Bergö or visit Åminne for dancing, cottage living or the largest boat museum in Finland. Malax is also known for its locally produced food.

Närpes is famous for its red gold, tomatoes and visitors are also treated to a range of cultural and nature experiences at eg. Fagerö amusement center and at Gåshällan nature reserve.

Explore the historical roots of Ostrobothnia at the interesting historical sites hidden along river Kyrönjoki. If you are looking for entertainment, don't miss Kalliojärvi Centre and its camp site.

Offers many sporting events, outdoor activities and museums of local history. The Battle of Oravais was fought here in 1808. Active local associations ensure a packed calendar of cultural events.

In Vaasa, you'll have your pick of charming cafés, quality restaurants, trendy specialty shops, and a wide selection of cultural experiences. Still the nature and the sea is always close.