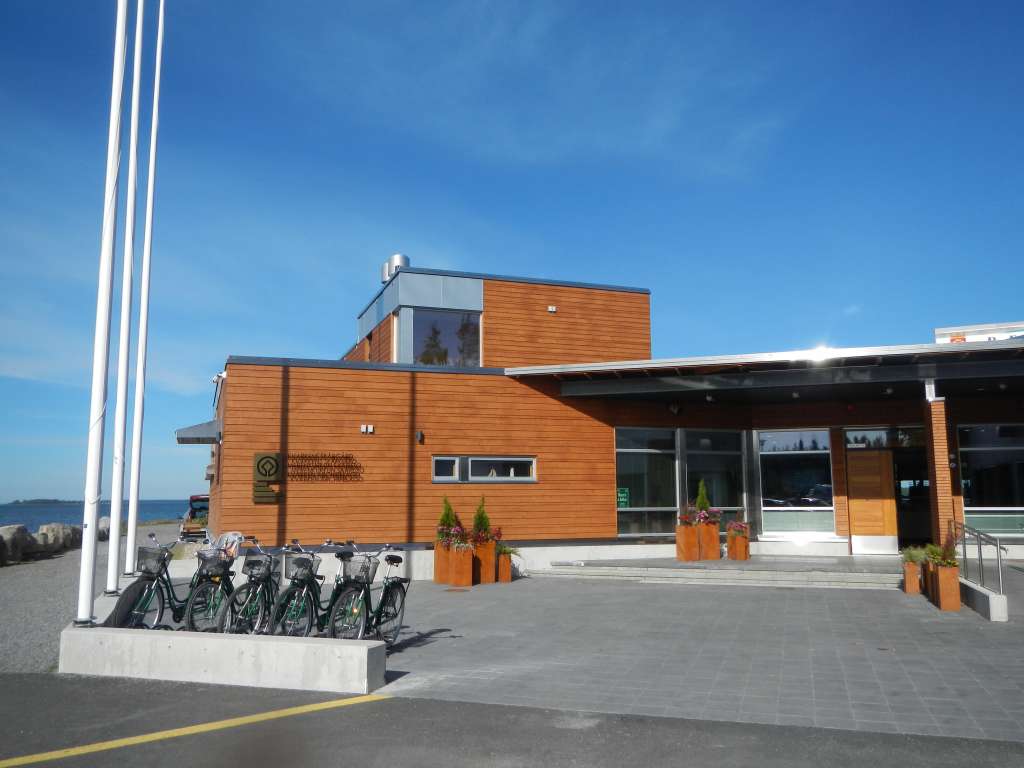 World Heritage Gateway
Welcome to the World Heritage Gateway – the visitor centre of the Kvarken Archipelago World Heritage area
At the World Heritage Gateway, you can familiarise yourself with the World Heritage Kvarken Archipelago, which is the best place in the world to experience the land uplift after the last Ice Age! Here is our visitor centre summarised – for more detailed information about opening hours, services and fees, see drop-down menus below. In the drop-down menu at the very bottom, you will find a list of our other info points. The address of the World Heritage Gateway is Replotvägen 2, 65800 Replot.
Information lobby gives you an overview of our World Heritage with texts, videos, animations and brochures year-round and free of charge.
Open gallery Arte Mare showcases the work of local artists year-round and free of charge.
Main exhibition Weichsel tells the story of our World Heritage through the senses against a small entrance fee.
Shop with World Heritage products and small souvenirs is open during summer season.
Escape Game Kvarken's Sea Monster can pre-booked online year-round.
Guided tours and presentations can be pre-booked via our customer service year-round.
The service and texts within World Heritage Gateway is available in English, Swedish and Finnish.
If you get hungry, the Restaurant & Cafe Berny's offers meals and coffee in the same premises year-round. You can find Berny's website and opening hours here. Finland's longest bridge, Replot bridge, is located just next door and is an ideal place for a refreshing walk and taking in the scenery.