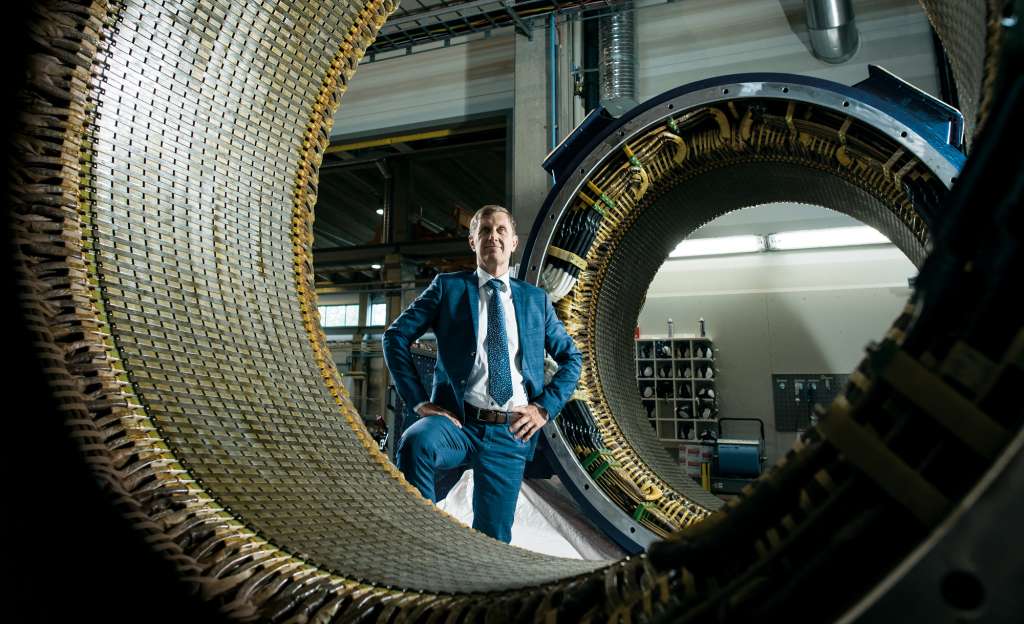 Pioneer in energy technology
The largest energy technology concentration of the Nordic countries, called EnergyVaasa, is located in the Vaasa region. The cluster has become internationally significant especially in the fields of smart electrical solutions, sustainable energy, flexible power generation and digitalisation.
The Vaasa region provides companies with a successful breeding ground. A remarkable 80 percent of the energy technology companies' production is exported. Read more about EnergyVaasa on their website.
We are good at cooperation in the Vaasa region. The cooperation between local higher education units, energy technology companies and municipalities is intensive particularly in research, development, innovations and education. It is no wonder that the Vaasa region is known to be the most innovative area in Finland.
"We have found the best model of cooperation in Vaasa. Companies, sometimes even those who compete with each other, are able to develop Finland together. Vaasa is a good example of that. Companies, universities, schools, the surrounding society, City of Vaasa and its inhabitants have always built this collaboration and developed a functioning ecosystem." – Jaakko Eskola, President and CEO, Wärtsilä

 
Business opportunities
38 percent of domestic energy is nowadays produced from renewable sources – globally only 13 percent. The national goal set for renewable energy sources is 50 percent by year 2030. To reach this ambitious goal, there is room in our country for international businesses as well as services and products that are specialised in renewable energy production and distribution. The business opportunities in the field are extraordinary in Vaasa.
Smart grids
The power system in Finland is the most advanced in the world and Vaasa is in the heart of it. Because of efficient development of the national power grids and improvement of service security, the level of power distribution in our country is high. Vaasa has been the engine in digitalising of the power grids. We have world class expertise in grid automation and protection.
Energy storage
Vaasa has an excellent location when it comes to battery production, especially because of natural resources, expertise and an attractive business environment. A framework for energy storage business operations already exists in Vaasa.
More information on the GigaVaasa region
Renewable energy
Renewable energy, such as wind power, will play an important role in the national goal to reduce carbon dioxide emissions. This opens up new opportunities in developing different projects and making investments in the Vaasa region. There are more than 160 companies operating in the energy business – take a look at the companies.