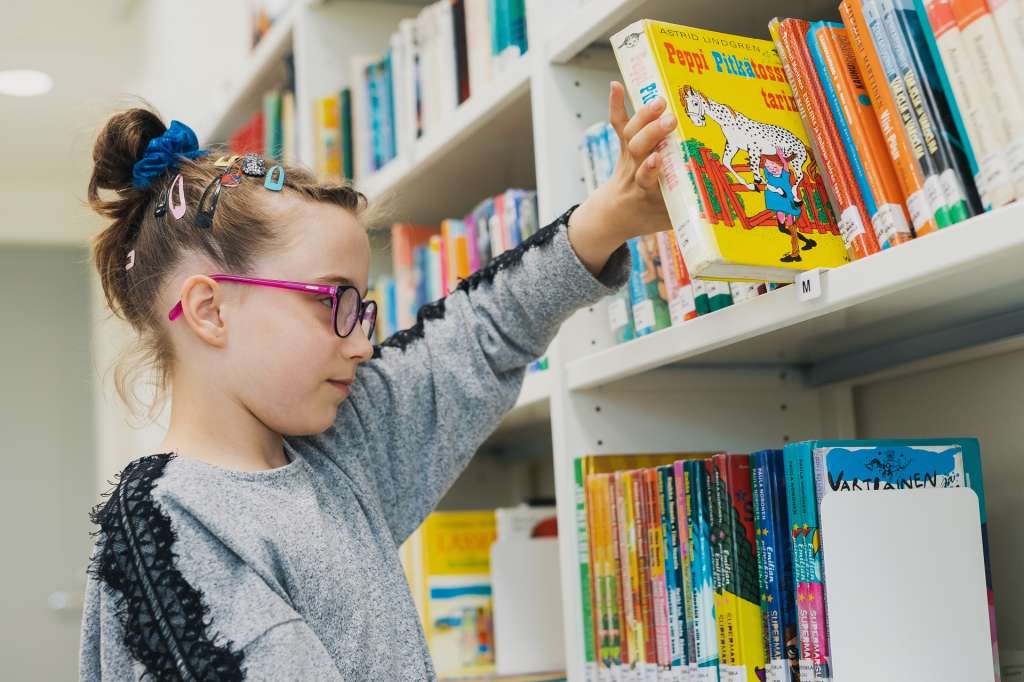 It's great to have a library!
Are you passionate about reading stories or watching films? Are you thirsty for knowledge? Would you like to play the piano or do some 3D printing, but can't do it at home? Do you need a place to read with somewhere to plug in a laptop? Then come to the library!
We offer a comprehensive collection of material, comfortable facilities for gatherings and socialising, as well as plenty of events for both children and adults.
The library is always nearby. Our service comes to you via the main library in the city centre, the branch libraries and the mobile library Rölli.
Find your nearest library