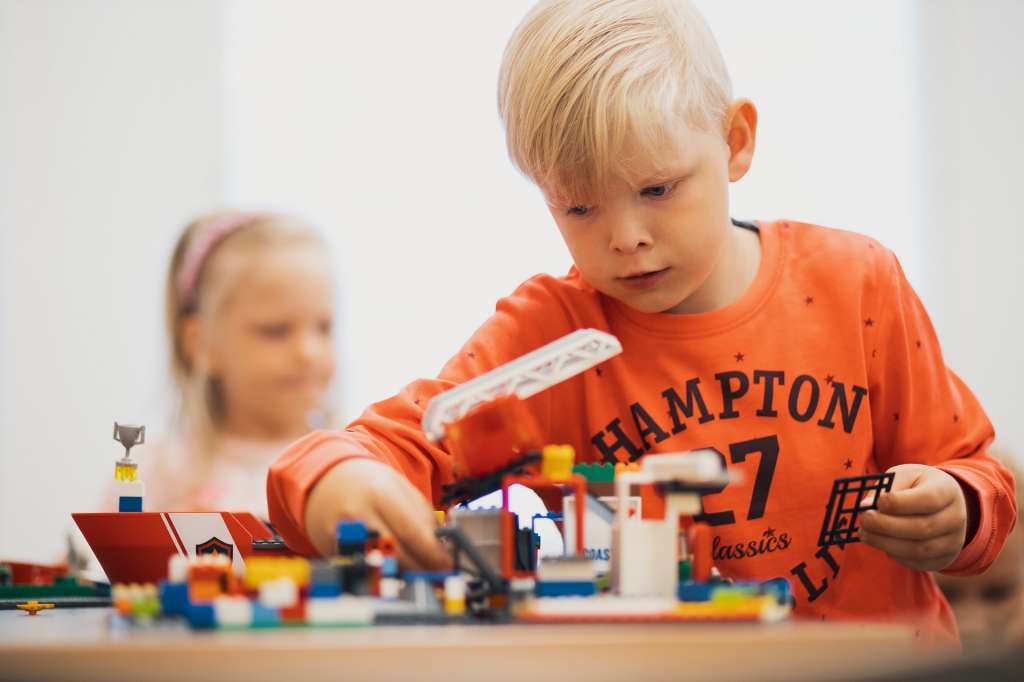 Preschool education
Preschool children, i.e. 6-year-olds, participate in free preschool education organised by the municipality. In Vaasa, preschool education is organised at daycare centres.
Children receive preschool education for four hours a day.
Preschool education in Finland is based upon the principles of the preschool curriculum approved by the National Board of Education. This curriculum forms the foundation upon which the City of Vaasa has created its common teaching plan for the whole municipality. The City of Vaasa's preschool plan, in turn, forms the base upon which an individual preschool curriculum is built at each daycare centre.
Preschool education is planned and focuses on long-term teaching and education. The goal of the teaching is to support the child's growth and development during the year before school age. Other aims are to support the child's learning skills and to help them experience the joy of learning.
Participation in preschool education is compulsory. It is the responsibility of the child's guardian to ensure that the child participates in preschool education or in other activities through which the targets of the preschool education are met before compulsory education begins.
Registration for preschool education
Registration is primarily done electronically via the City of Vaasa's Early Childhood Education Online Services in January. Application times are announced directly on the city's website, through newspaper advertisements and via Wilma.
A child is enrolled for preschool education in the geographical area where the child lives when the preschool begins.
It is not possible to select a specific daycare facility when registering. Preschool education for children needing shift care or evening care is arranged at Punahilka daycare centre.
A written decision on a child's enrolment for preschool education will be posted to the child's guardians in April. The preschool place must be accepted in writing by the date specified in the decision.
Early childhood education in addition to preschool education
If a child needs preschool education (4 hours a day) as well as early childhood education, the electronic enrolment form must meet the requirement for early childhood education in addition to preschool education.
In such cases, early childhood education and preschool education are organised in the same daycare facility.
Work and holiday times in preschool education
Preschool education follows the holiday periods observed in basic comprehensive education, excluding any working days on Saturdays.
The preschool term begins 16.8.2019 and ends 29.5.2020.
Holidays 2019-2020:
Autumn holiday 14.-18.10.2019
Independence Day 6.12.2019
Christmas holiday 23.12.2019-10.1.2020
Winter holiday 24.12.2020
Easter 10.-13.4.2020
First May 1.5.2020
Ascension Day 21.5.2020