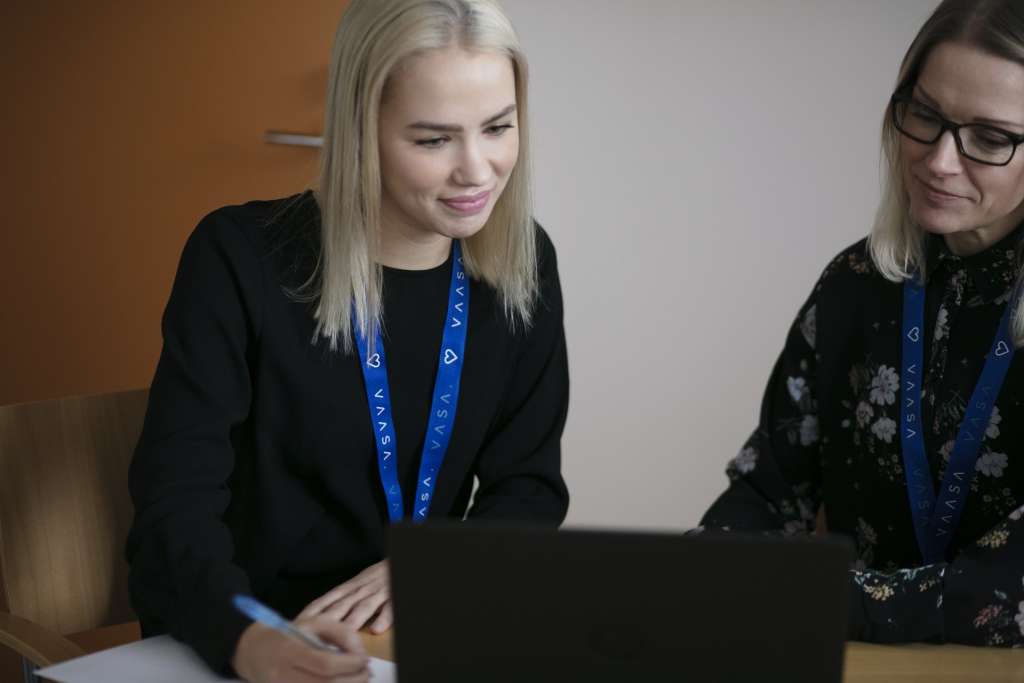 Public Services Vaasa - Citizen Services
At Citizen Services (Kansalaisinfo) you can easily pick up a brochure on the City of Vaasa, pay an invoice sent by the city and top up your bus card.
The service advisors at Citizen Services are there to help you and guide you through City of Vaasa's administration and other areas of public administration. If you are unsure which of the City's departments you need to contact in different situations, the advisors will help you find the relevant information.
At the cash desk, you can pay city invoices free of service charge. Read more on the cashier services page.
City publications and brochures are available
Contact details of the City Board members
Advance polling station in national elections.
City announcements (public notices)
For sale
Waltti bus card, read more on this public transport page.
Guided health exercises and adapted sports as well as adapted water fitness Sports Cards and Season Stickers
Fishing tackle tags for Vaasa fishing waters
Products on sale with the Vaasa City logo

Reusable fruit bag 2€, Vaasa-bag 5€, T-shirt 13€, lanyard/keychain 4,50€ and coloring booklet 1,35€.
Scan, copy, mail and fax
Services provided at the citizen Service Points and in the libraries.
Services and price list of Citizen Service Points
scanning €4 / assignment
only black and white copies: A4 paper €0.50 and A3 paper €0.80
sending a fax abroad €3 and within Finland €1.50
Internal mail is sent to most of the city's own offices free of charge. A letter or postcard with a postage stamp will be handed over to the national postal service for delivery.
Read more about library services on this library page. Customers can print out from customer computers at several library service points. For more information of the library services go to their pages.