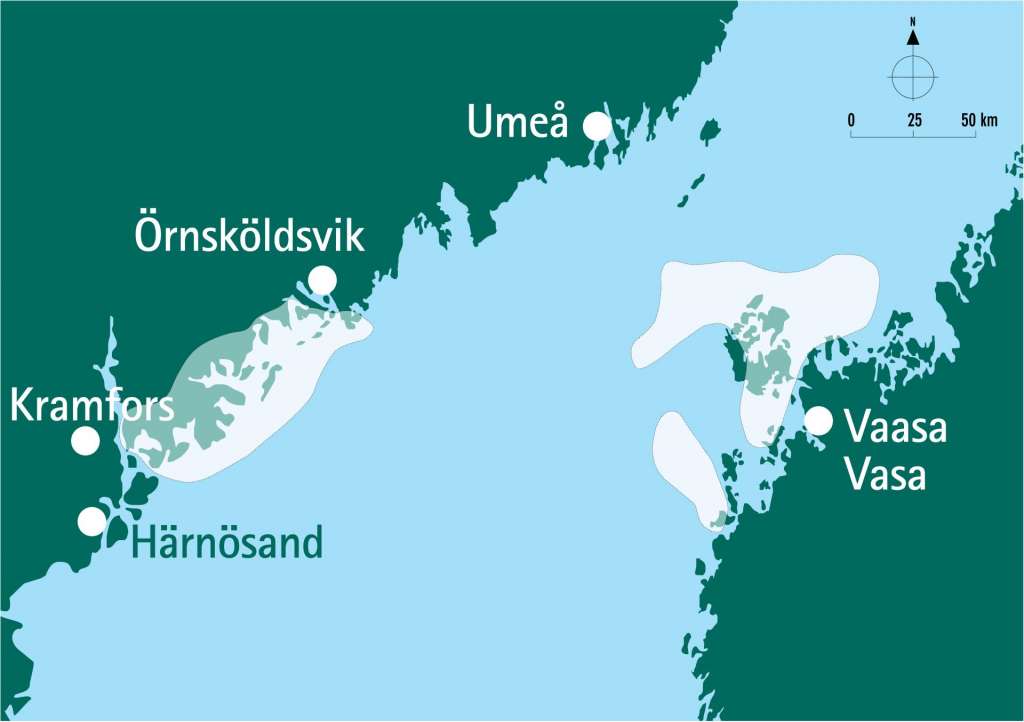 World Heritage in a nutshell
The rocky Kvarken Archipelago with its shallow waters is a complete opposite of Sweden's High Coast with its high shorelines and hilly scenery. Together these two areas are the two sides of the same coin and form a joint World Heritage Site.
Why did the Kvarken Archipelago and the High Coast get the respected UNESCO World Heritage status? The answer is found in the last Ice Age and geology. In this area, you can see in a unique way the effects of the land uplift caused by the Ice Age. The heavy, up to 3 kilometers thick ice sheet pressed the Earth's crust down so that the land still rises today, reaching for its former position.
The High Coast reveals the past of the land uplift phenomenon, whereas the Kvarken Archipelago displays its present and future. The land uplift makes the Kvarken Archipelago the world's youngest landscape as the rocky islets and islands rise from the sea with the speed of 8 millimeters per year.
What makes up the Kvarken's World Heritage?