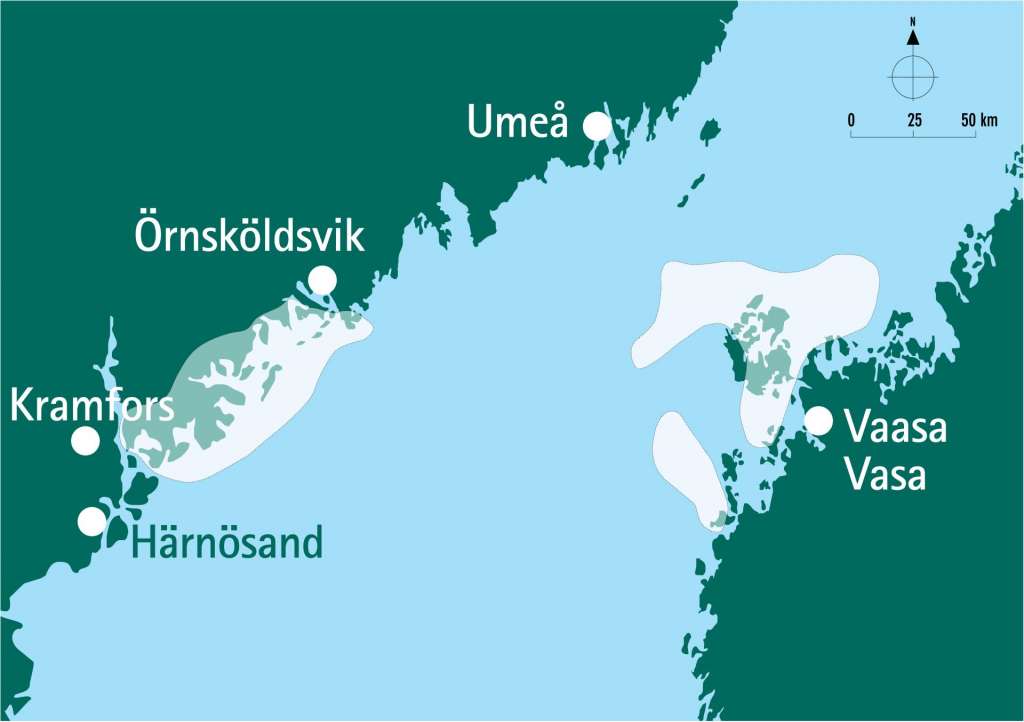 World Heritage in a nutshell
The rocky Kvarken Archipelago with its shallow waters is a complete opposite of Sweden's High Coast with its high shorelines and hilly scenery. Together these two areas are the two sides of the same coin and form a joint World Heritage Site.
Why did the Kvarken Archipelago and the High Coast get the respected UNESCO World Heritage status? The answer is found in the last Ice Age and geology. In this area, you can see in a unique way the effects of the land uplift caused by the Ice Age. The heavy, up to 3 kilometers thick ice sheet pressed the Earth's crust down so that the land still rises today, reaching for its former position.
The High Coast reveals the past of the land uplift phenomenon, whereas the Kvarken Archipelago displays its present and future. The land uplift makes the Kvarken Archipelago the world's youngest landscape as the rocky islets and islands rise from the sea with the speed of 8 millimeters per year.
What makes up the Kvarken's World Heritage?
The Man And The Land Uplift project wants to tell what it is like to live in a landscape that is constantly changing, in the Kvarken Archipelago World Heritage site.
The project wants to make cultural history in the area available both digitally and analogously and in this way add another dimension to the guidance in the geological world heritage. This will be done by producing an audio guide for several important places to visit in the area. The project also includes information boards and other guidance in the terrain in some places. Focus areas for new cultural guidance are the same places to visit that Metsähallitus and other actors are developing to achieve the most synergy effects. A third concrete goal is that the results from this project are tailored together with results from previous projects as tools for the area's actors in the hospitality industry.
The target group is both the area's residents and visitors as well as the tourism and cultural industry in the World Heritage area and the result is a more multifaceted experience and complementary knowledge for those who stay in the area. Accessibility issues are raised and the results are also made available to those who do not have the opportunity to visit the area.