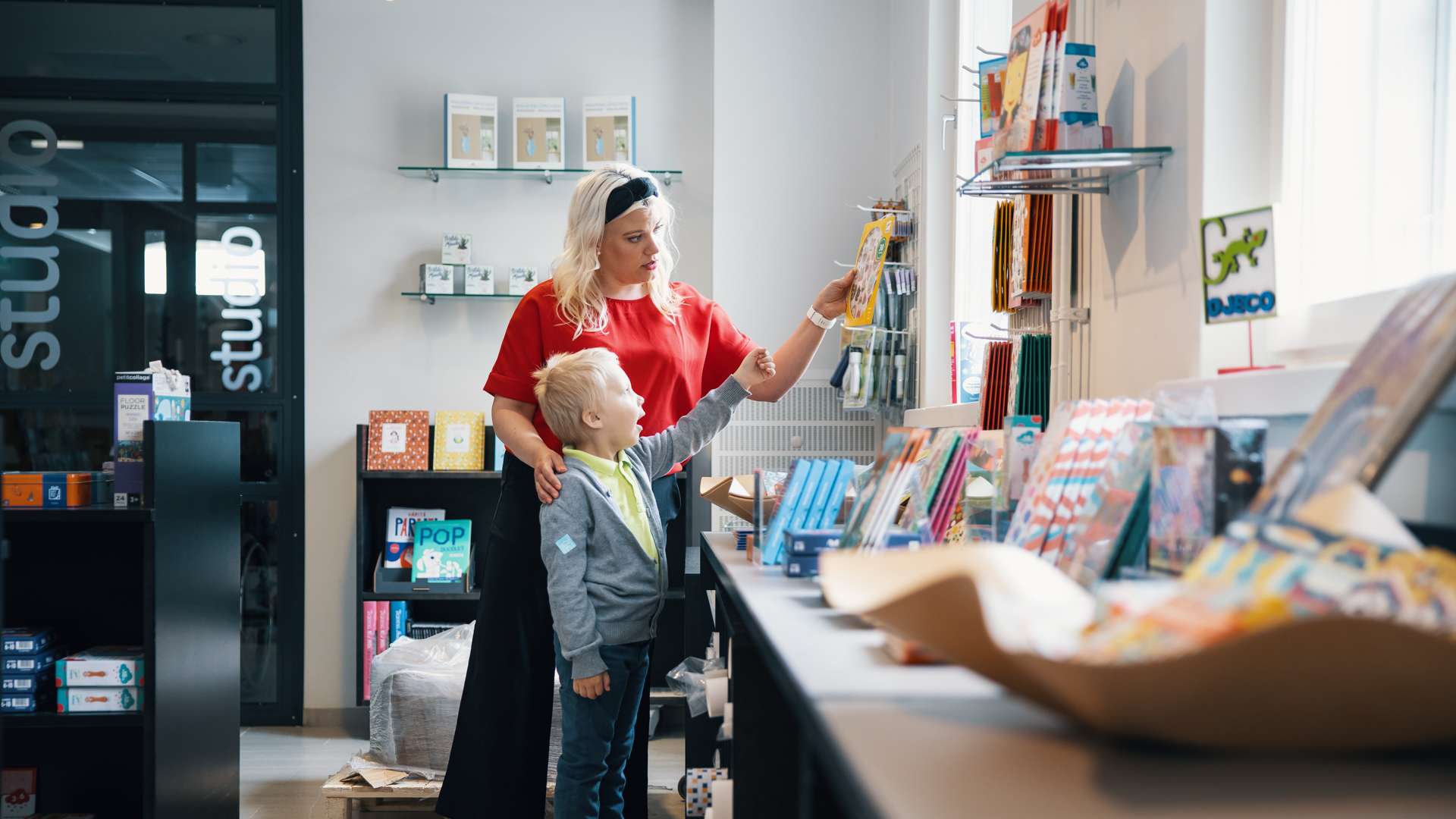 Shopping
Boutiques and shopping
Discover wonderful small shops or do bargain-hunting in shopping malls
In Vaasa centrum you'll find a wide selection of the most trendy fashion brands.

Improve your well-being with high quality products and treatments.

All you need for a smooth and functional everyday life.

Espen is the newest shopping mall in Vaasa and the biggest shopping mall in ostrobothnia - Rewell - is just across the market place.

Experience how locally produced ingredients are turned into to the latest food trends.

Find locally produced products from these small shops.

Finnish design is sustainable, appreciated with focus on high-quality. Here you will find both classics and new trends within Finnish design.

Genuine, hand made products are nice to give away or to buy for yourself.

Local production is highly valued in Vaasa region so it's easy to find a wide range of locally produced food. Local fishermen and small farms ensure that high quality ingredients are always available.