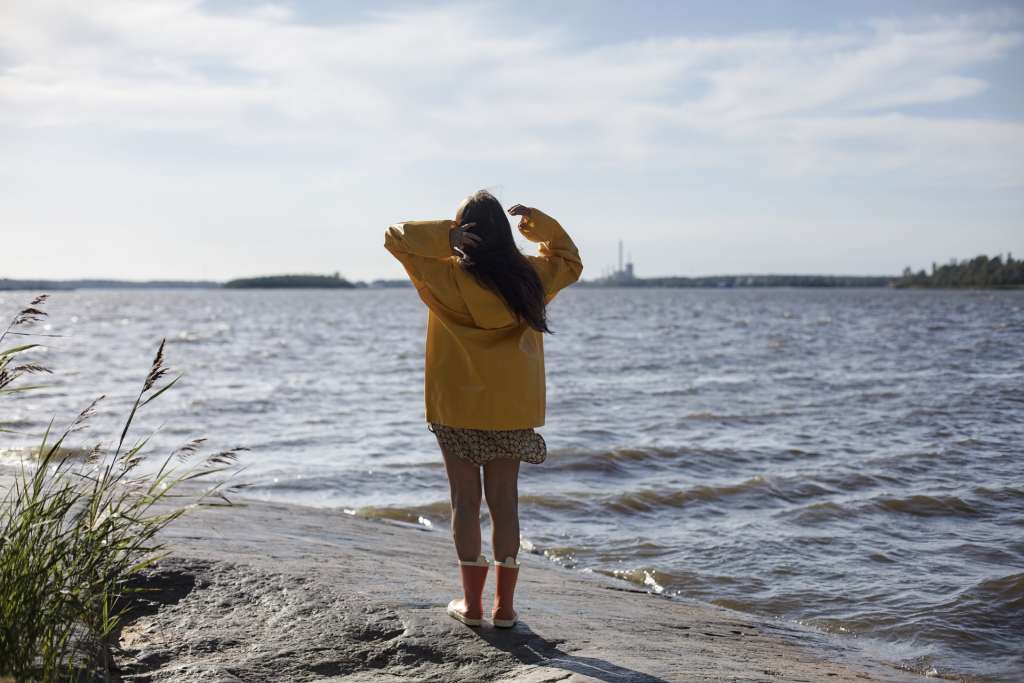 Vacancies in the City of Vaasa
The city of Vaasa is the largest employer in the region and offers opportunities for a wide range of professionals.
We constantly need new talent – employees, deputy managers and trainees. You are also welcome to come to the city for summer work, civilian service, pay subsidised work or simply to get to know about working life. There are a wide range of job opportunities available from nurses to sport trainers and from secretaries to scenographers. Find all open positions in the City of Vaasa on the Kuntarekry website.
Our customer-oriented, innovative and network-organised culture creates the foundation for our way of working together. As an employer, we invest in coaching leadership and employee well-being."
Working at the City of Vaasa
Working for a good daily life
Being able to create a safe and comfortable daily life for residents is something that many of us value at work. As an employee of the City of Vaasa, you do meaningful work: you are involved in making Vaasa a city where people can live, work and study.
Our starting point is to bring out the best potential in our work communities through encouragement and support, which is why we invest in managerial work and coaching leadership.
Themes that are important to our work community are reflected in our shared value propositions, where we commit to acting purposefully, to value and develop ourselves, and to listen and encourage others (Employee Value Promise 2019).
In addition to nice colleagues, we also offer workplace and cultural benefits as well as other great advantages that will ensure successful career paths:
A perspective on the role of the municipal sector in a customer-oriented, innovative and networked work community
A variety of high-quality training, orientation, coaching programmes and job rotation opportunities to develop your skills
The fun of exercise with the free Vireä Vaasa fitness groups as well as campaigns and discounts on access to gyms and swimming pools
Affordable cultural experiences at theatre shows, concerts, museums and many events
Comprehensive occupational health services in Vaasa Regional Occupational Health Service, with a particular focus on monitoring and promoting the well-being of our employees
Work-life balance so that life is more than work! We strive to keep working hours regular and flexible arrangements are possible in many areas.
Welcome to work at the City of Vaasa!
Here's how you apply for us
All job vacancies in the City of Vaasa can be found on the Kuntarekry website. Applying for permanent and fixed-term positions as well as substitute positions also takes place on the Kuntarekry website.
Payroll support, work experience and rehabilitative work are sought through the city's own channels. You can read more about these in the Support for Employment section.
The City of Vaasa employs 3500 people.
Here's how we recruited in 2021:
Approximately 509 regular recruitments
Anonymous recruitment 16
Anonymous recruitment
We aim to increase the diversity of our personnel by paying more attention to the recruitment and employment of people of different backgrounds and experience. We prefer anonymous recruitment.
Our doors are open to people from different backgrounds – we believe that diversity is a richness, which is also taken into account when developing working methods and services.
Anonymous recruitment means that the applicant's personal information does not appear in applications as the employer reviews potential candidates for interview. Visible information, such as experience, encourages attention to the skills required in the task that are essential to the city's strategy. Anonymity reduces, among other things, gender and age discrimination.
Recruitment Services
The City of Vaasa recruitment services supports jobseekers and the city's various service areas in recruitment matters. If you have any questions about our city recruitment, then please contact our recruitment unit at rekrytointi@vaasa.fi
The City of Vaasa offers many opportunities for students in universities, universities of applied sciences, vocational colleges and vocational training institutes to do work-based placements and dissertations.