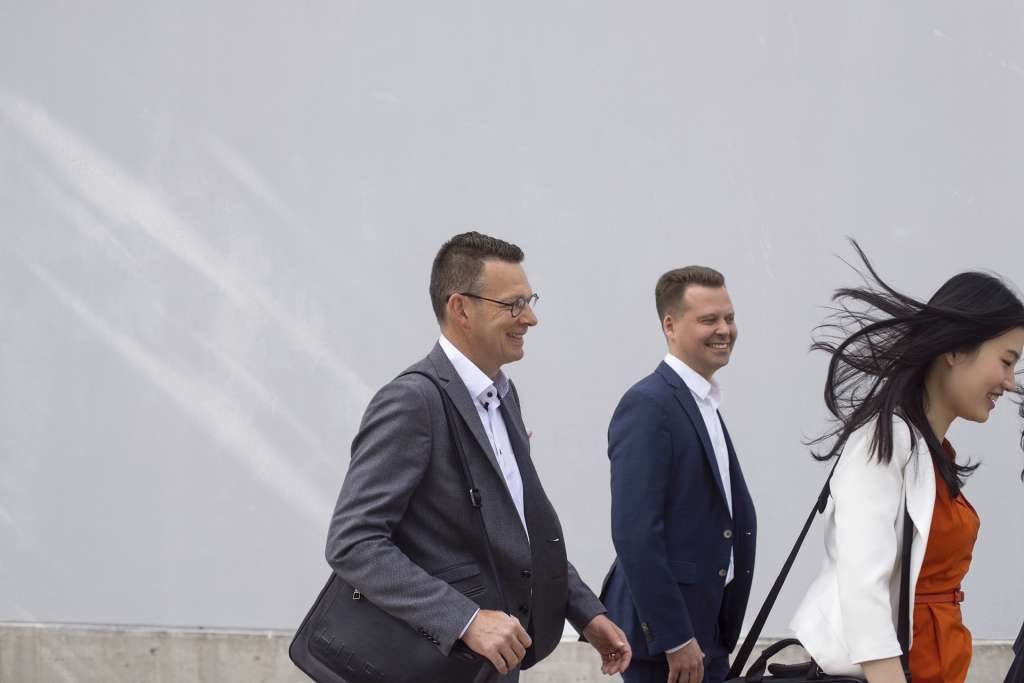 International Vaasa
Today the world is more connected than ever, so it is important for the local and global development to be linked. Vaasa's business life is characterised by diversity; many of the city's residents work with different countries, students are active in international study environments, and we have many visitors from all over the world.
Vaasa is an international city where 9.3% of the population is of foreign origin, and about 100 different languages are spoken here among 120 different nationalities. The five most common languages, besides the official languages in Finland, are Russian, Estonian, Arabic, English and Somali. In the period of 2000-2019 the population in Vaasa grew largely due to the number of new inhabitants with a foreign language (77.4%). The number of inhabitants with another mother tongue than Finnish, Swedish or Sámi grew in Vaasa with 6.8% during this period.
In other words, an international environment is a daily life for a large part of the people of Vaasa. International Vaasa means having an open attitude towards the outside world, an understanding of cultural differences and a positive approach to new ideas.
Since education is the main road to diversity and multiculturalism, children in Vaasa can already enter the global world via the English playschool, as well as through the early childhood education offered in Vaasa in English, both for Finnish-speaking children and for children who have English as their native language. More information through this link.
In addition, high school students can also join the globally recognized International Baccalaureate (IB) Diploma Programme at Vasa övningsskola gymnasiet, which is an upper secondary school with this special educational mission. The IB exame qualifies students for admission to universities and colleges all over the world. More information through this link: https://www.abo.fi/vos/ib/
International networks and contacts as well as in-depth collaborations are essential in an increasingly global world. The city's international work includes networking and partnership cooperation, twinning cooperation, EU-funded development, the promotion of foreign investment and the internationalisation of small and medium-sized businesses through various projects. For its personnel, the city of Vaasa has developed a mobility programme called Job Shadow, which provides participants with an opportunity to travel abroad and follow a colleague at work for 2-4 weeks. International mobility is also enhanced through special cross-border mobility programmes for students and teachers.
For Vaasa, international work is an important and natural part of the city's activities and strategy.
The main objectives of the international work within the city are as follows:
Strengthening growth and competitiveness,
Amplifying international knowledge within the city organisations,
Increasing external financing,
Enhancing the quality of life in Vaasa as a home to international residents,
Boosting the city's international image and attractiveness.