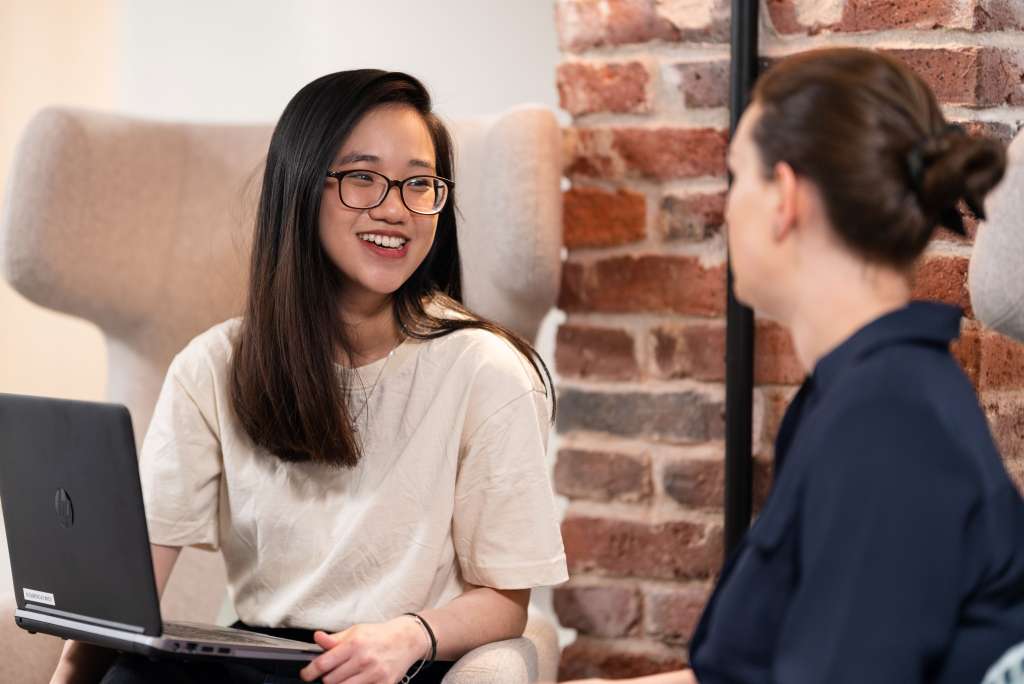 Welcome Office - Information and Guidance
Are you new in Finland?
Welcome Office provides information on matters such as immigration, public services, Finnish society, language courses, working life and leisure activities.
Whatever your question or matter: Welcome, free of charge!
Opening hours / Timetable: 
English, Finnish, Swedish: Monday, Wednesday and Thursday 10 a.m. – 4 p.m., Thursday 10 a.m. – 5 p.m. and Friday 10 a.m. – 3 p.m.    Tel: 040 569 6046
Ukrainian, Russian: Wednesday and Thursday 12 – 4 p.m.   Tel 040 1938595
Contact: welcome.office@vaasa.fi; Tel. +358 (0)6-325 1551. Chat on this page is open Mon – Fri between 10 a.m. – 3 p.m.
You can get advice and help with:
official paper work & applications
making appointments
immigration matters
working life
public

and government services and the Finnish society

 

language courses
education and training possibilities
day care
social and health care services
housing
leisure activities
Resurssirengas - a network for promoting integration activities
Resurssirengas – Resursringen is a network for specialists and actors who work with integration-promoting activities in the Vaasa region. The network shares information through a mailing list and discusses issues related to immigration and integration at meetings approx twice/year. Within the network we spread information about e.g. courses or events aimed at immigrants. The network is bilingual in Finnish / Swedish and is coordinated by Marjo Hannu-Jama and Welcome Office.
If you want to reach other specialists and actors or receive information from others, contact welcome.office@vaasa.fi and we will add your contact information to the e-mail list.
Anyone with relevant information for the network, should send the e-mail to welcome.office@vaasa.fi, and it is forwarded to the members of the network. The list reaches about 200 specialists and actors in integration promoting matters.
Welcome Office background as a project
Welcome Office is an information and guidance service that began in 2012 as a project funded by the European Social Fund (granted by ELY, the Centre for Economic Development, Transport and the Environment of Ostrobothnia) and the European Regional Development Fund (granted by the Regional Council of Ostrobothnia).

 

Twelve municipalities in Ostrobothnia took part in the project. The project had three workers and one project manager.

 

During the project, Vaasa, Vörå and Korsholm Welcome Offices 

were governed

 by the City of Vaasa through the Social and Healthcare sector's Immigration office. 

 

Welcome Office's customer service desk opened in Vaasa in 2012 at the Public Information Centre in the Library building.

 

Welcome Office has been a part of the Administrative services within Central Administration from 2015 onwards.

 

In 2017, Korsholm decided to part ways with the project and set up their own independent Welcome Office.

 

One touring Service Advisor is responsible for the K-5 area:

Närpes

, 

Malax

, 

Korsnäs

, 

Kristinestad

 and 

Kaskö

.

 
The employment situation in Ostrobothnia and Central Ostrobothnia is very good. Many sectors even have a lack of skilled workforce. To maintain the vitality and competitiveness of companies and our welfare society, there is a severe need for skilled workforce.

The project develops better multilingual services at Welcome Office and makes it digitally more accessible. Initial assessment and career advice makes customer service more versatile.