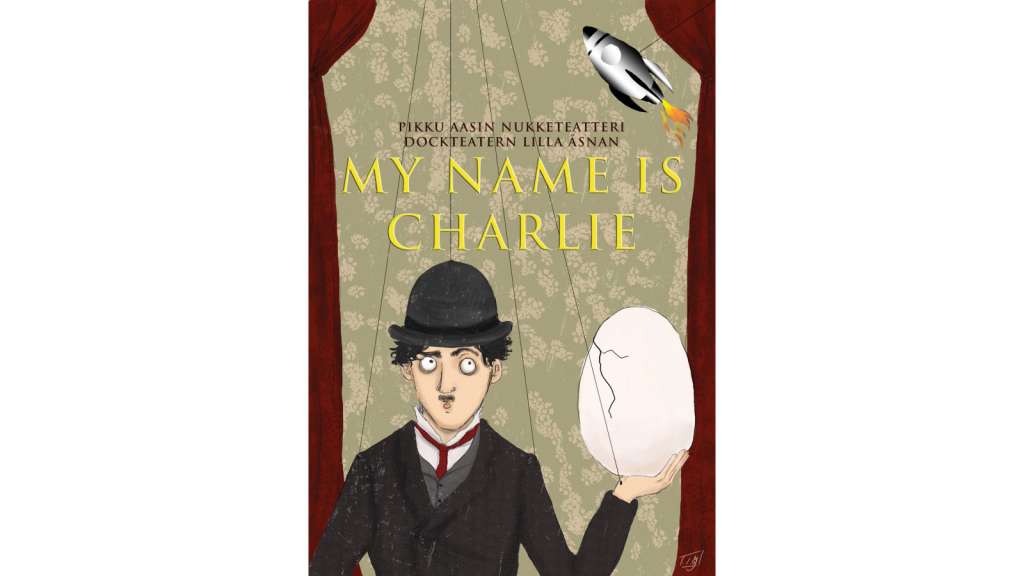 MY NAME IS CHARLIE
Article categories: Theatre
Dockteaterföreställning PRIMIÄR 29.7.2021
DOCKTEATERN LILLA ÅSNAN
Med glädje presenteras :
MY NAME IS CHARLIE
Dockteaterföreställning
ENSI-ILTA/ PRIMIÄR : 29.7.2021
Föreställningar Juli/ Augusti 2021 – FRITT INTRÄDE !
Plats : KASERN 13 – Scen i GÅRDEN och LILLA ÅSNAN STALL
Korsholmsesplanaden 6, Vasa
MY NAME IS CHARLIE
Hello! Don't know who I am? Well my name is Charlie, of course! I've once been a big movie star who has made laughed, amazed and excited millions of viewers, small and big, for over a hundred years. Today, as then, my life is colored by simple daily adventures….for example, I came across a strange can, a mischievous wind and its waltz spins, a strange space egg, and a police officer on duty. But I tell all this in my "quiet" puppet theater … See you soon! My name is Charlie, don't forget me…..
Ikä/ålder: 3-100
Kieli/språk: Visuaalinen kieli – visuellt språk
Kesto/längd: 33 min
Toteutuminen / förverkligande: Cosimo Galiano , Anna Kargu
Tekniikka /Teknik: Marionettes
Valmistusvuosi / Produktionsår : 2021
Music: Various Authors (mixing by Cosimo Galiano)
Tuotanto/ Produktion: Pikku Aasin Nukketeatteri
info:
WWW.PIKKUAASI.ORG
E-mail: pikkuaasi@pikkuaasi.org puh. 0456746422 (Cosimo)
Thanks to the great Charlie Chaplin and the world
of silent film, to which this show is dedicated and inspired.