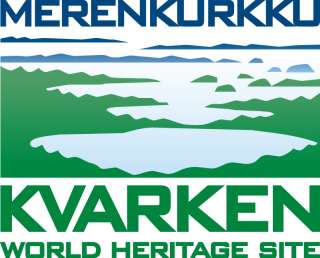 Kvarken Archipelago info / the World Heritage Gateway
Kvarken Customer Service
The Managing Director for the Kvarken World Heritage Association Kenth Nedergård can be contacted in matters concerning the Kvarken Archipelago World Heritage Site. The info bureau is situated in the World Heritage Gateway by the Replot Bridge in Replot.
Address: Replotvägen 2, 65800 Replot
Phone: +358 50 3466 200
E-mail: info@kvarken.fi
See the World Heritage Gateway's opening hours here.
Visit Vaasa – Tourist Information Office in Vaasa
The Tourist Information Office offers maps and brochures of Vaasa and the Vaasa region as well as information about some important travel destinations in Finland.
Other Information Centers
Information about the Kvarken World Heritage Site is also provided at following places:
The Library in Korsnäs, Silverbergsvägen 9, 66200 Korsnäs
The Library in Bergö, Bredhällsvägen 61 a, 66220 Bergö
Kvarken Boat Museum, Åminnevägen 433, 66100 Malax
The Library in Maxmo, Maxmovägen 243 A, 66640 Maxmo
The Library in Oravais, Öurvägen 31, 66800 Oravais
The Library in Vörå, Härmävägen 8, 66600 Vörå
Restaurant Strand-Mölle, Sjövägen 271, 66210 Molpe
Public Information Centre of Vaasa, Kirjastokatu 13, 65100 Vaasa