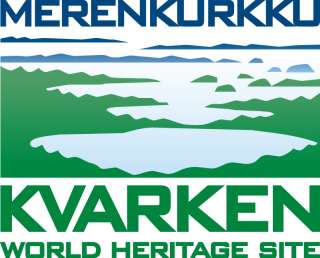 Kvarken customer service and the visitor centre World Heritage Gateway

If you have any questions about the Kvarken World Heritage anytime of the year, please contact the Kvarken customer service by phone or e-mail, see contact details below. Our managing director Kenth Nedergård will do his best to serve you.
The visitor centre World Heritage Gateway in Replot is staffed during the summer season. During the winter season, you can explore the gateway independently or book a guided tour through the customer service. Read here more information on the opening hours and activities of the World Heritage Gateway.
Address: Replotvägen 2, 65800 Replot
Phone: +358 50 3466 200
E-mail: info@kvarken.fi
Visit Vaasa – Tourist Information in Vaasa
The tourist information is open year-round. There you get tips, maps and brochures about Vaasa and the Vaasa region, as well as information about Finland's most important tourist destinations.
Other information points
Information about the Kvarken World Heritage area is also provided at following places: