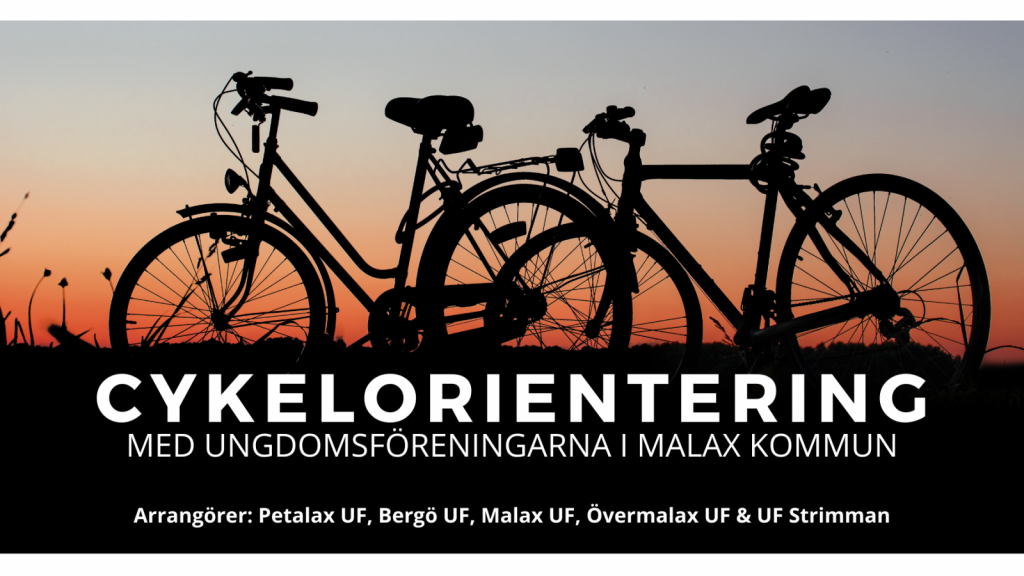 Cykelorientering med UF
Article categories: Recreation & Sports
Welcome to bicycle orienteering in Malax municipality!
WHAT
The youth associations in Malax municipality are arranging bicycle orienteering. There will be 5 different cycling routes, which are approximately 10 km long.
WHERE
Starting points:
Bergö: Bergö Nyvägen 31 (UF Lokalen)
Petalax: Petalaxvägen 162 (Petalax UF)
Långåminne: T-junktion Molapnevägen-Kråknäsvägen
Övermalax: Viasvägen 95 (Solhem)
Yttermalax: Köpingsvägen 18 (Bygdegården, Info board)
WHEN
1-31 July 2021
WHO
Suitable for anyone with a bicycle, and for those who like to figure out where different sights and places in Malax Municipality are.
HOW
You only need a smartphone and a bicycle to participate. On every route there will be x amount of places to visit, where a sign with a QR code can be found. When you get to the starting point of each route, you'll open the QR code that will give you a picture, a clue or something similar that leads you to the next place, and so on.
Organizers: Petalax UF, Bergö UF, UF Strimman, Övermalax UF & Malax UF