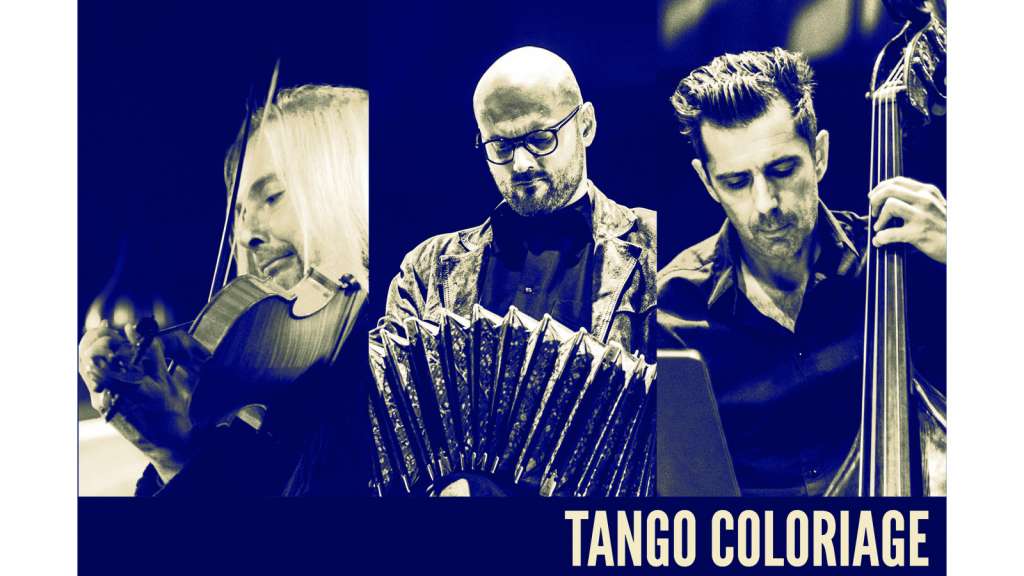 Kokkola Winter Accordeon: Milonga night - Tango Coloriage
Article categories: Music
A night of Argentinian Tango
Antti Heerman: violin
Henrik Sandås: bandoneon
Petri Mäkiharju: contra bass
Tango Coloriage plays danceable tango, drums and Milonga from, among others, the Golden Age and the repertoire of Anibal Troilo and Osvaldo Pugliesen. The group has also earned acclaim for its performances of tango classics by Unto Mononen, Toivo Kärki and Kullervo Linna. The melancholic bandoneon, lyrical violin and pulsating double bass tells magical stories of a forgotten era, from last-century harbor neighborhoods in Buenos Aires, to the atmospheric dance halls in 1950s Finland.
Come and hear and experience the hot pulse and latin glow of the tango.
Dance to the music as you yourself indulge in the rhythmic passion of Buenos Aires.