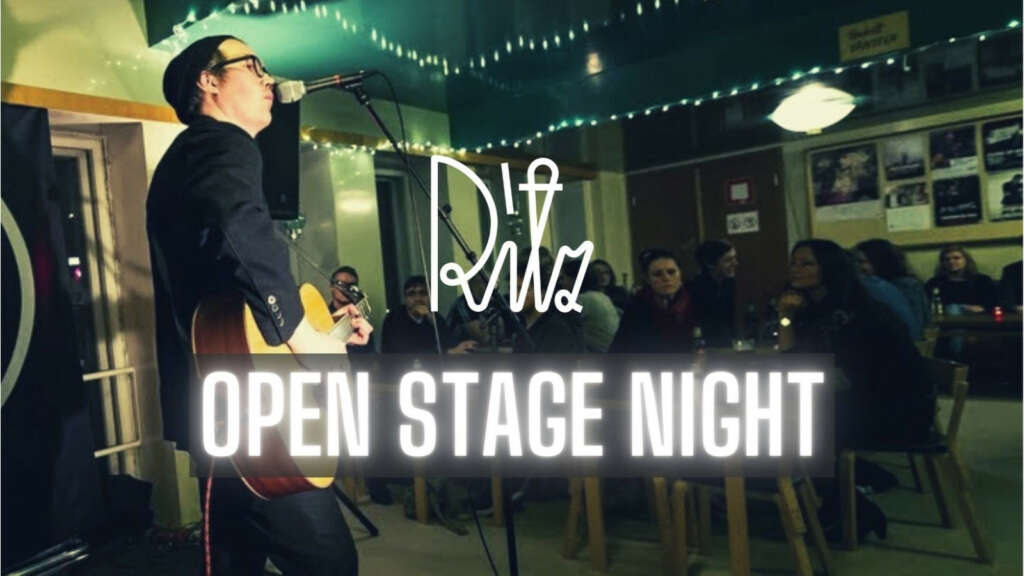 Open Stage Night
Article categories: Music
The stage in Ritz café is open for anyone during our monthly open stage nights!
Once a month Ritz arranges an open stage night for anyone who wants to come and do a short performance in our café. So grab a guitar and come and sing for us, play saxophone or read some poetry, whatever your hidden talent is the stage is open for you at Ritz!
The audience can chill out in our café, have a beer or coffee while they listen to the performances.
Free entry!
Let us know if you are interested in performing on this Open Stage Night. Contact us at skafferiet@ritz.fi or on the Ritz hotline 044-5030031.