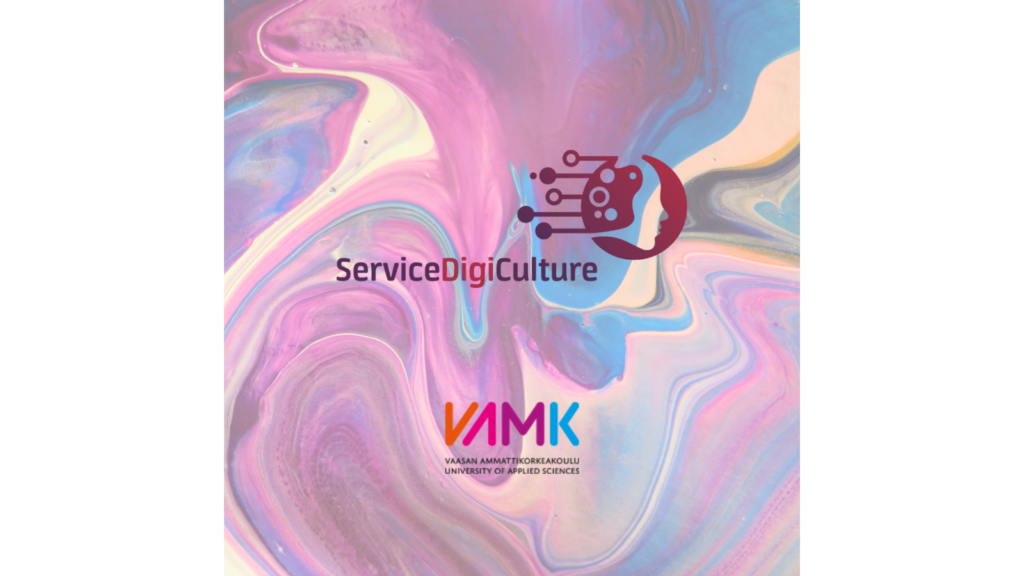 Service innovation and service design training
Article categories: Conferences, Courses, Fairs & Seminars
Free service innovation and service design training for employees in the cultural and creative sectors 6.10.–15.12.2022
DEAR MEMBERS OF THE CREATIVE AND CULTURAL SECTORS,
Do you want to develop your capabilities to renew your services and thus promote the vitality of your company with the help of service design?
Welcome to ServiceDigiCulture-training!
The aim of the training is to develop the skills of employees and experts in the cultural and creative sectors to renew and innovate their services so that they can increase the vitality of their businesses and improve their capabilities to cope with various changes and challenging times, such as the coronavirus pandemic.
Places are limited – reserve yours today!
ServiceDigiCulture-training starts in October, 2022, and ends in December, 2022. It blends both in-person and virtual (video conference) meetings. The training consists of theory, exercises and workshops. There will be both a Finnish language and an English language section. The schedule for the English section is given below.
The training is free and open to all small and micro businesses in the creative and cultural sectors, self-employed people, employees and job seekers who need service innovation training tailored to their needs. Credits are not accrued for the training.
Registration is open until Friday, 24.9.2022, at this link: https://forms.gle/WFDL47b5ksu3jjam8
We will send detailed participation information to those who have registered a week before the start of the training.
For more information contact: Carmen Vendelin-Laukkanen carmen.vendelin-laukkanen@muova.fi
We reserve the right to make changes to the program and schedule.
You are warmly invited to the training!